Wow, I am refreshed!  It was one of those weekends…..  The kind that fill your cup up!  It started at the fabric store.  I love the fabric store!  I could spend hours there looking, feeling, thinking and planning.   I love the sewing machine.  I always feel some empowered when I complete a project on it.  Especially when the project is for my kids.

I spent Saturday with the 5 of the 6 kids and our Dani.  I completed some photography projects and then baked my famous Chocolate Chip cookies for a very special man.  My good friends Dad turned 93 years old!  Yep you read that correctly!  93!
What a treat to be able to be a part of that birthday.
We spent time with friends we see regularly and friends we don't see as often.  It was one of those glass is over flowing kind of evenings for many reasons.  We are blessed to have such great people in our lives.  We laughed, told stories and laughed more.
Nights like those are important…..they fuel our energy each week.
Grace is growing.  I put a pair of pants on her today that fit at Christmas and did not fit today.  We ran with it.  We went to the store and bought new shoes!!!  Something we have not had to do since she was 6 months old.  My girl is finally transitioning into a new show size.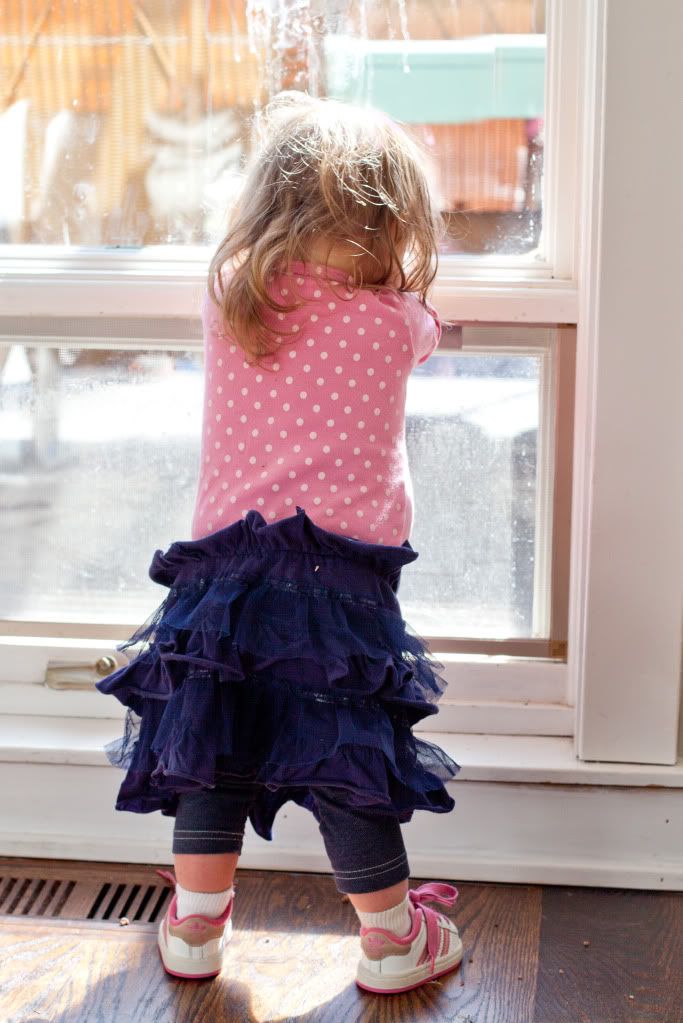 This girl wants to be outside with her brothers ALL the time!
With that growth her personality is blooming.  She is growing up and into herself.  She no longer wants to sit on the sidelines she wants to be in the game.  She wants to play with kids her age and as soon as her body catches up with her mind she will be right there.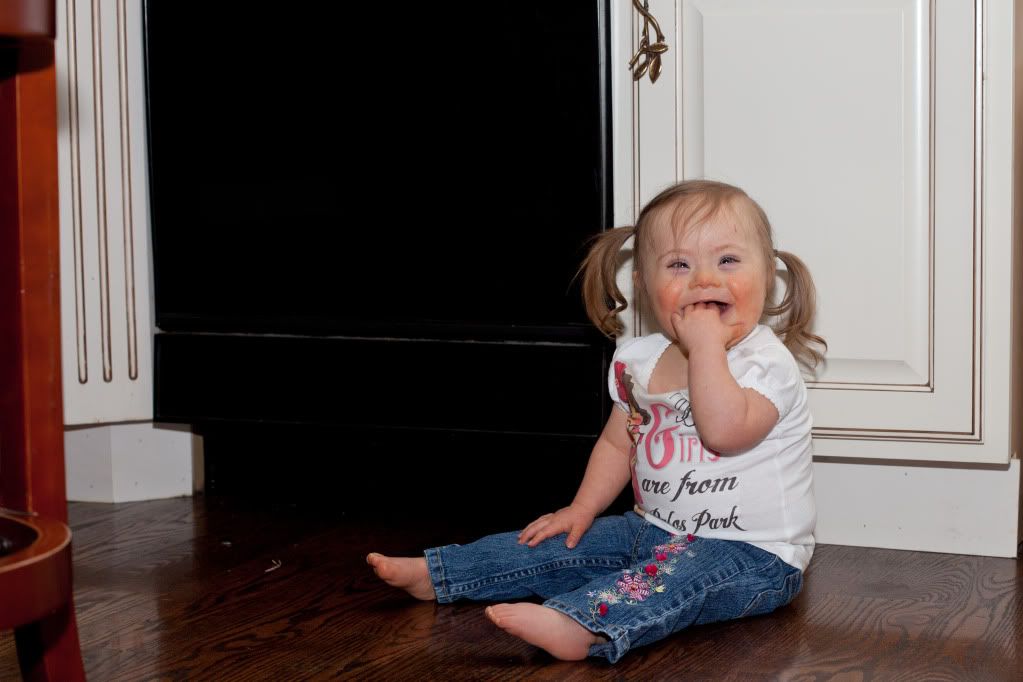 I was taking some pictures of hats for a client this weekend and placed a bowl full of spoons and plastic dishes in front of her to keep her occupied while she modeled the hats.  While photographing the hats I noticed Grace stirring her bowls and putting the spoon in her mouth.  I sat back and watched my girl make believe!  She was make believing that she was cooking soup and then she ate it!
Make believe…who would have ever thought I would celebrate my kids make believing.  I am celebrating! I am doing the happy dance!  Make believing means she gets it and I am soooo happy she is gets it!
Today was 45 and gorgeous!  The sun was shining and once again Mother Nature gave us sweet little break from the winter temperatures.

The older boys embarked on a project they have been wanting to complete. They organized their football cards by teams.  The younger boys spent most of the day outside.  We dug out the bubbles and life was grand!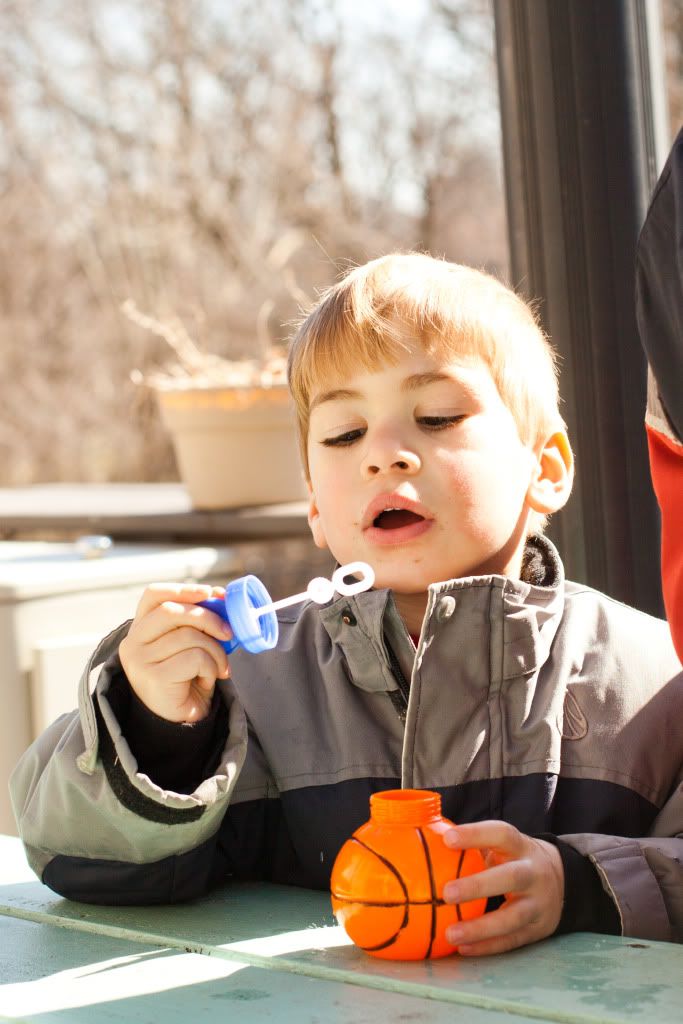 I spent the day with the sewing machine.  I started Easter sewing projects.  Last year I purchased ties for my boys and this year I decided I needed to make them.  The boys are always asking when I am going to sew for them and well…..boys are not the easiest to sew for.  I am proud to announce the ties are completed and then some.  I made a couple extra to host a give away…..SO here goes!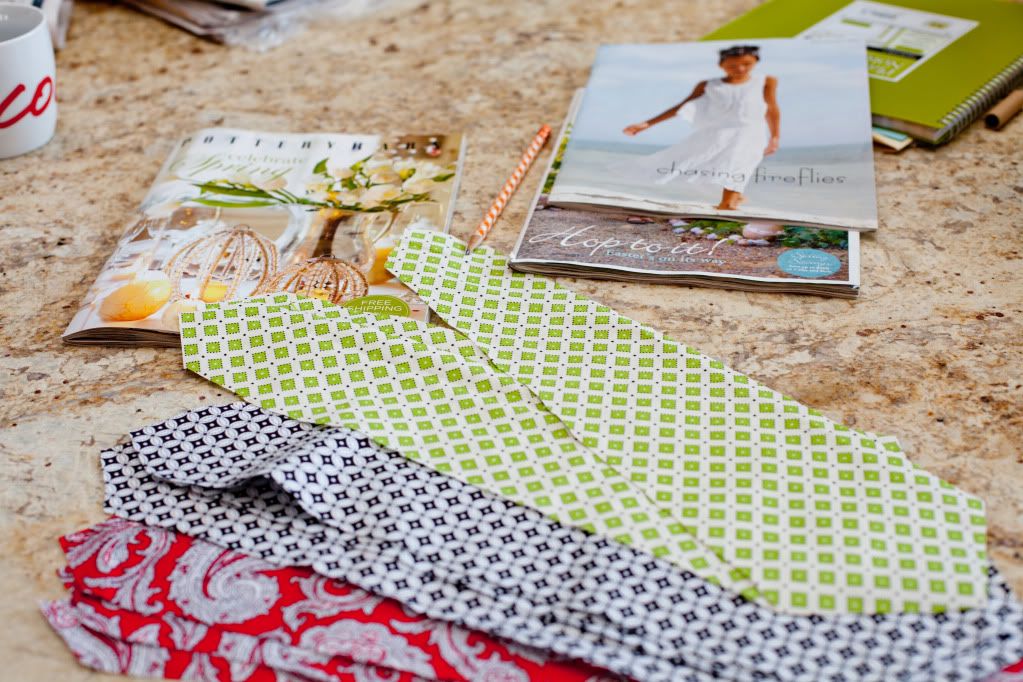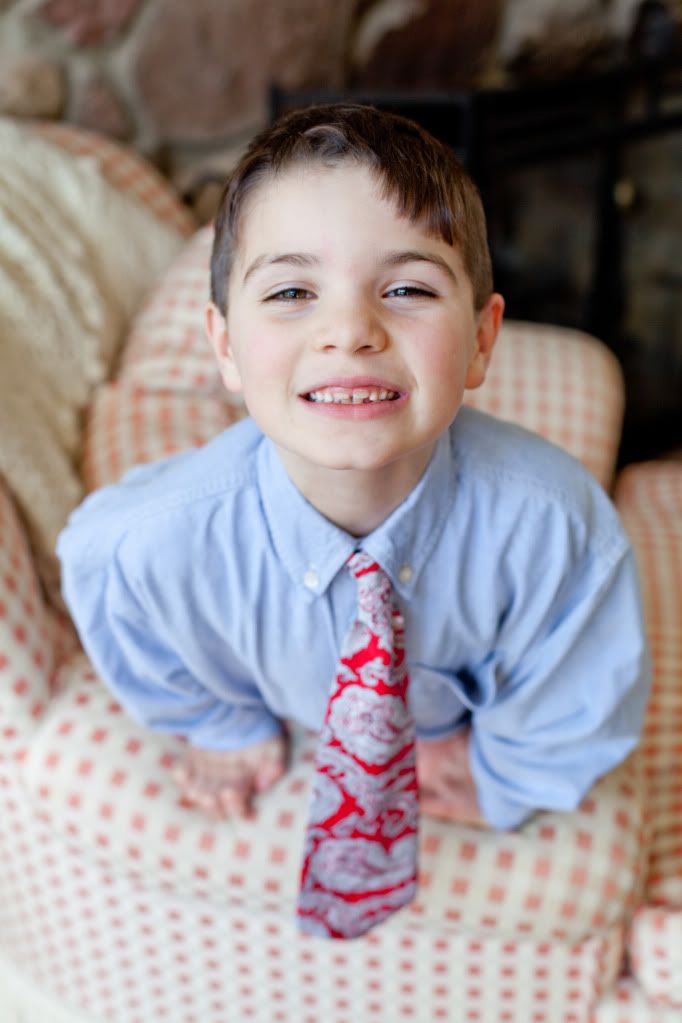 GIVE AWAY!!!!!!!!!! I have 2 ties up for grabs.  They will fit 2T – 8 years old.  They are faux….meaning they will not require you to tie them for your son and the length is fine for all my boys. So the deal is!  2 random commenters will be picked.  You must FOLLOW the blog and leave a comment tell me…. how am I doing??  What would you like to know or see on this blog?    In order to win you have to do both.
I will pick a winner by the end of the week.
Cheers to a fantastic week!