What a week! Monday off and now it is Wednesday….crazy how time flies when you are having fun!!! We had a weekend of Snow, Snow and more Snow.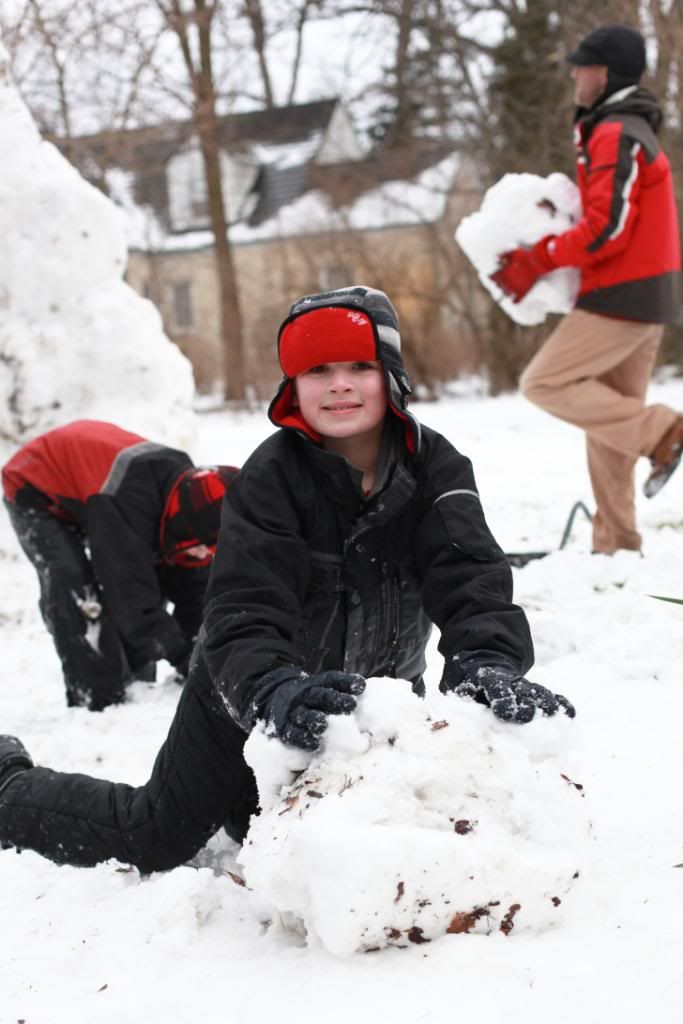 The boys and their Dad had a blast building a snow fort in front of our house.
I am still not sure what that fort is for but let me tell you if anyone armed in snow balls decided to attack our house we are covered!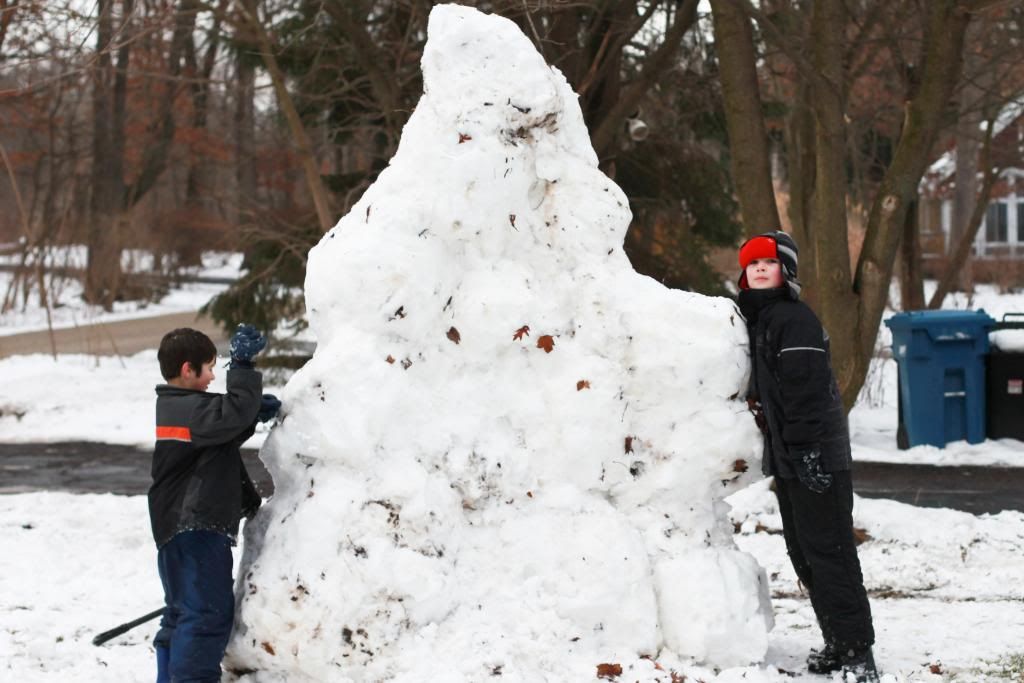 Once they were finished they came in for our famous homemade hot chocolate. We make both with dairy and without. The kids love it and so do I! (recipe in tab above)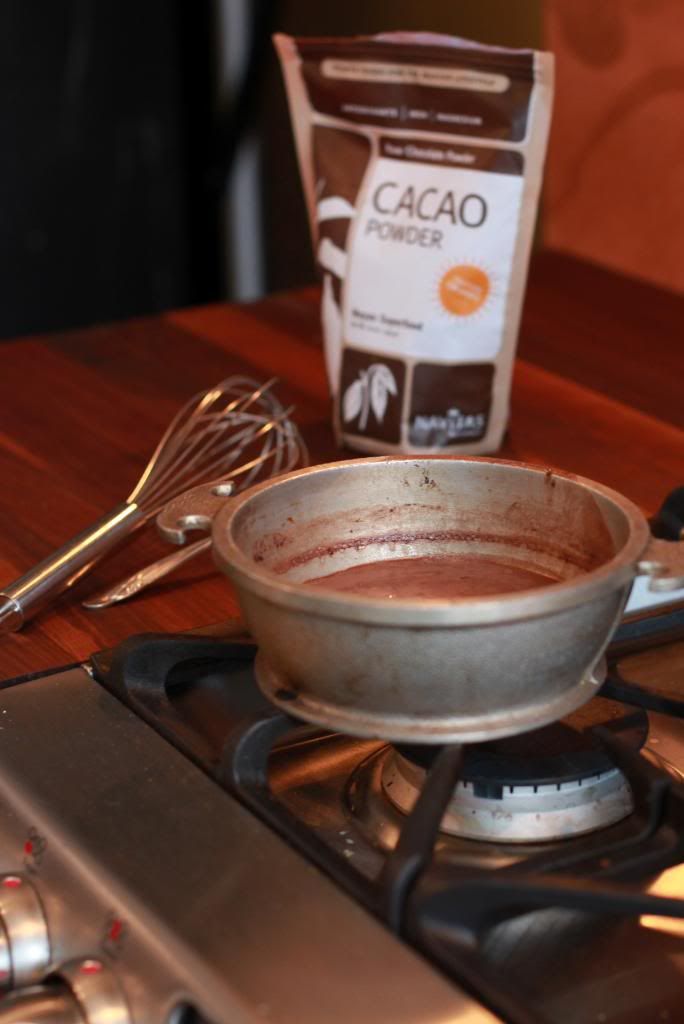 Yesterday my husbands cousin Maryellen stopped by. She came to help me install some photo editing software and stayed the whole morning fun fun fun! Maryellen is a self starter….she started her photography business 1 year ago and WOW the work she has done in that year. You can check her out at Multiple Blessings. I am so lucky to be living so close to her! She is a mama of 6 kiddos and a self taught photographer. I am still learning and so she spent the morning with me giving me pointer after pointer! Love her!
She shot some pictures of Gracie and I during our therapy time!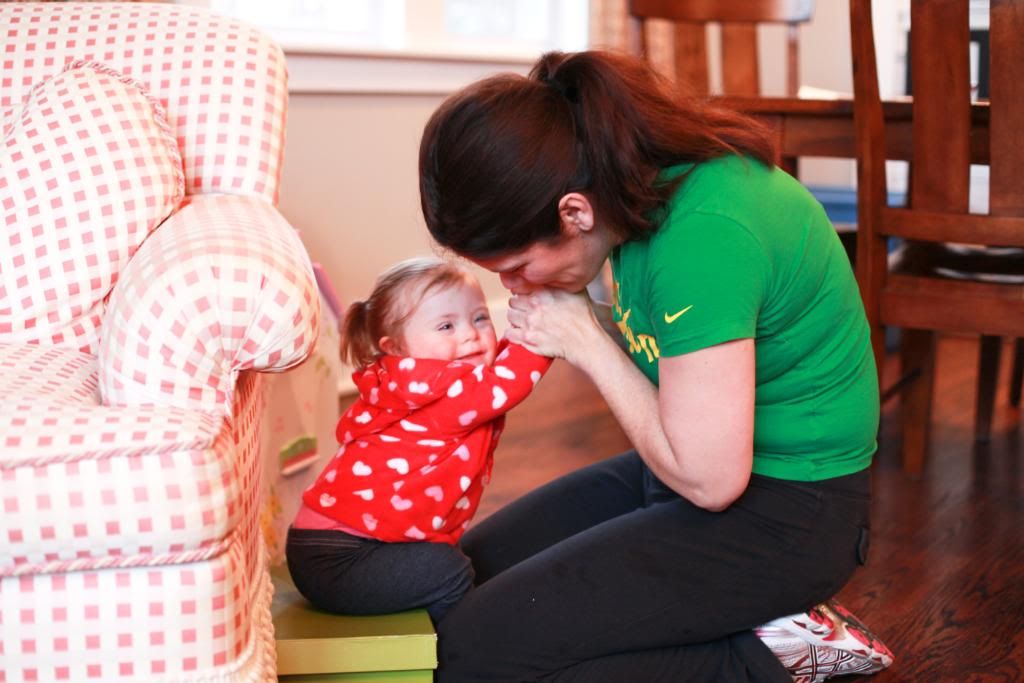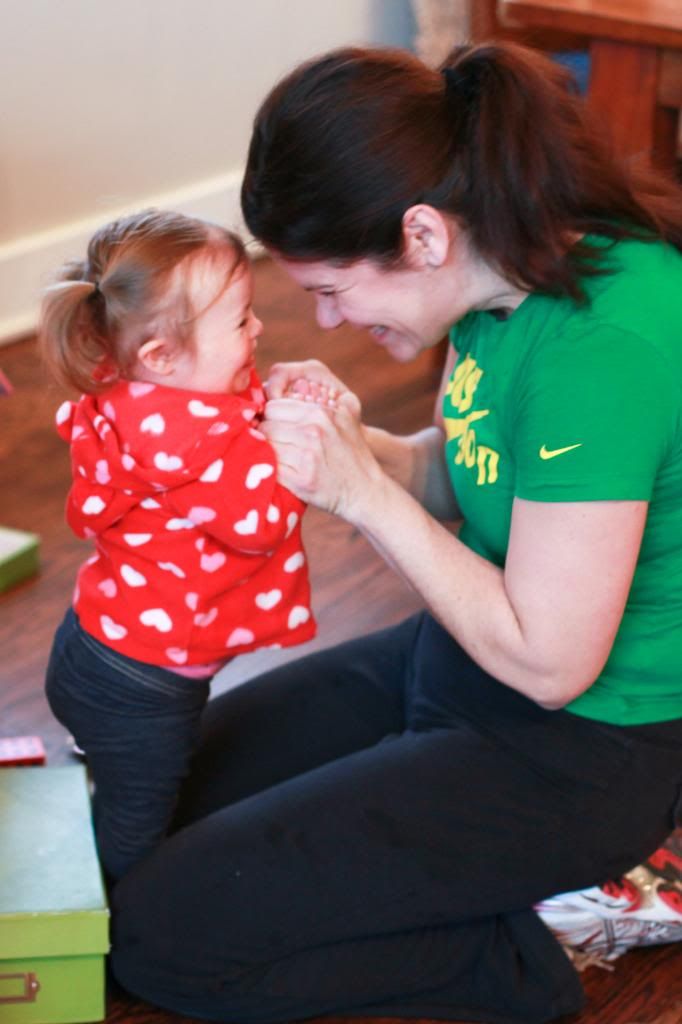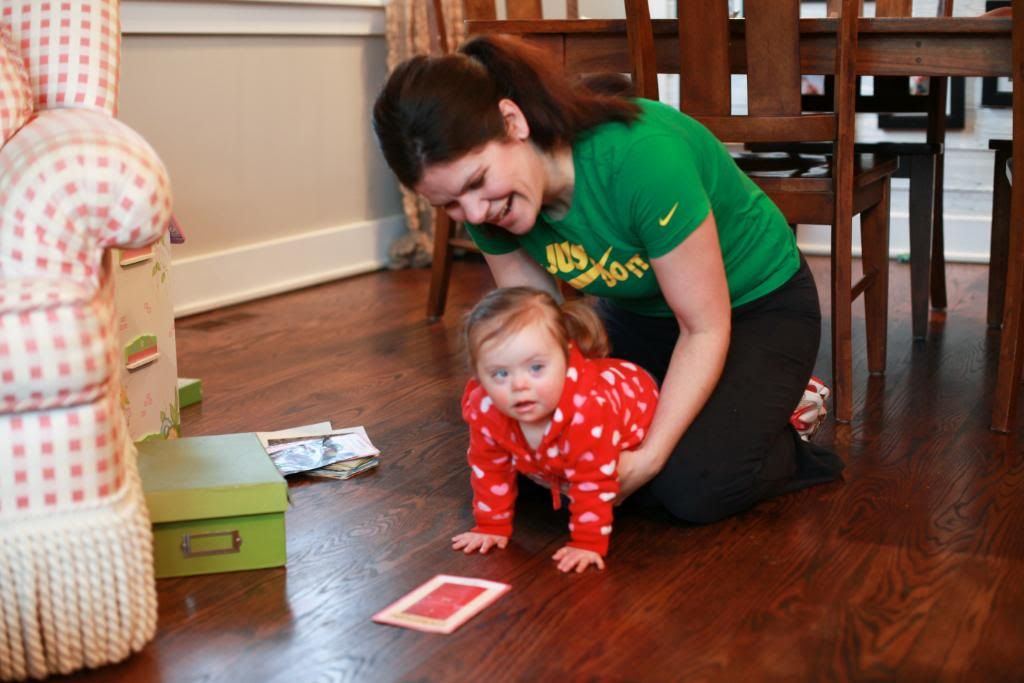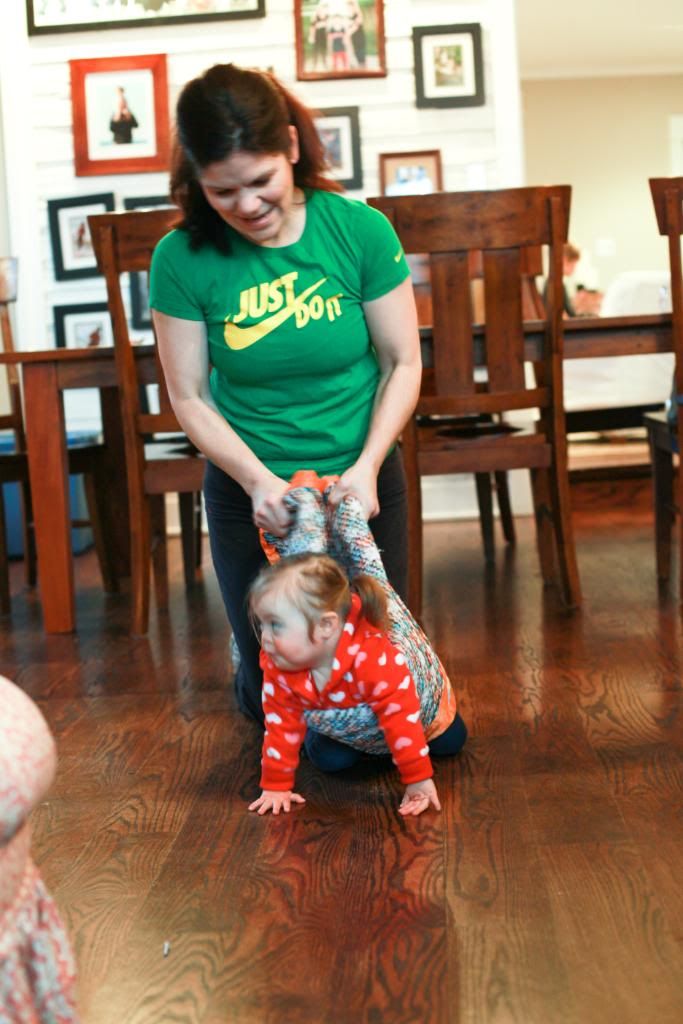 I am so thankful for these pictures. I would never ask someone to take them but I wanted them as memories. Grace and I have seriously spent hours together working on building her little muscles, working on her speech as well as her picture recognition. When I think about all our time together on the floor I am amazed by this little girl and all her hard work. She has been working out since she was 3 months old. Seriously! When she was not being massaged she was hanging out on her belly in a onsie on a yoga mat that was permanently on the floor. I can not tell you the looks I got when visitors would come into the house. They would look at her and then look at me like…… lady? Seriously? Do you know your baby is on the floor half naked! I would just smile!
She is a rock star. Most of us can not keep up our workout routine for more then a couple of months. This 2 year old has been workin it for 2 years now. Love her….and can not wait to see what she grows up to be!
Soooo….Maryellen and I had a craft throw down ala photo shoot! Just cause…well…why not! I finished the photo props I made for her and I and then we had to put them to use!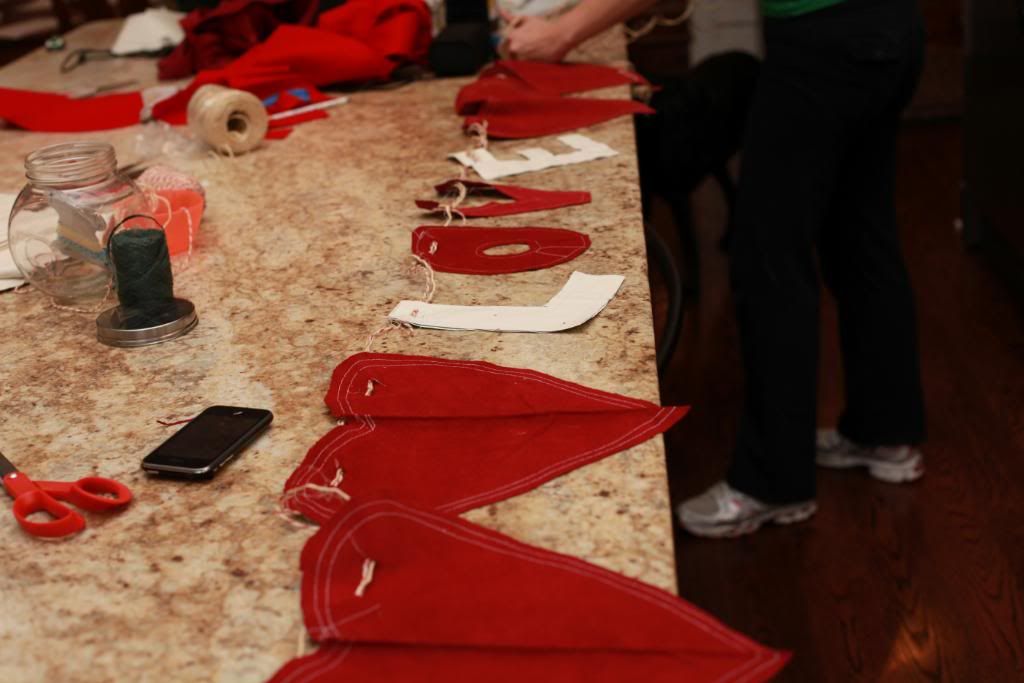 I stripped down my kids after lunch…..
and took these! enjoy! As you can see sister is not into benches or chairs! She was so not havin that!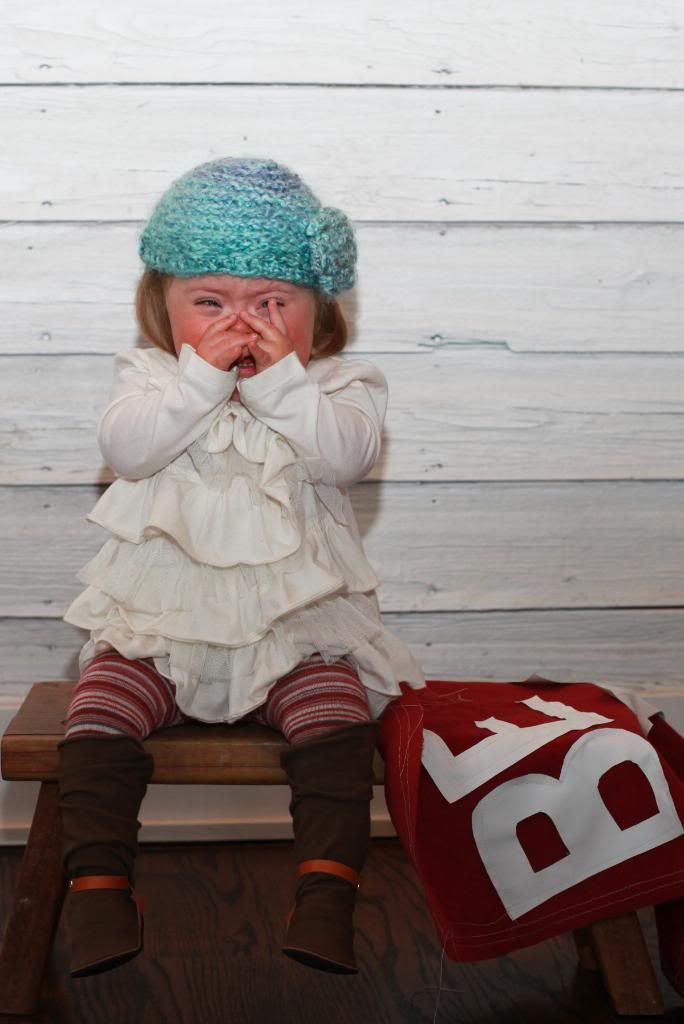 The boys were waiting for the fun to begin! Of course I pulled out the bribes to get these guys motivated!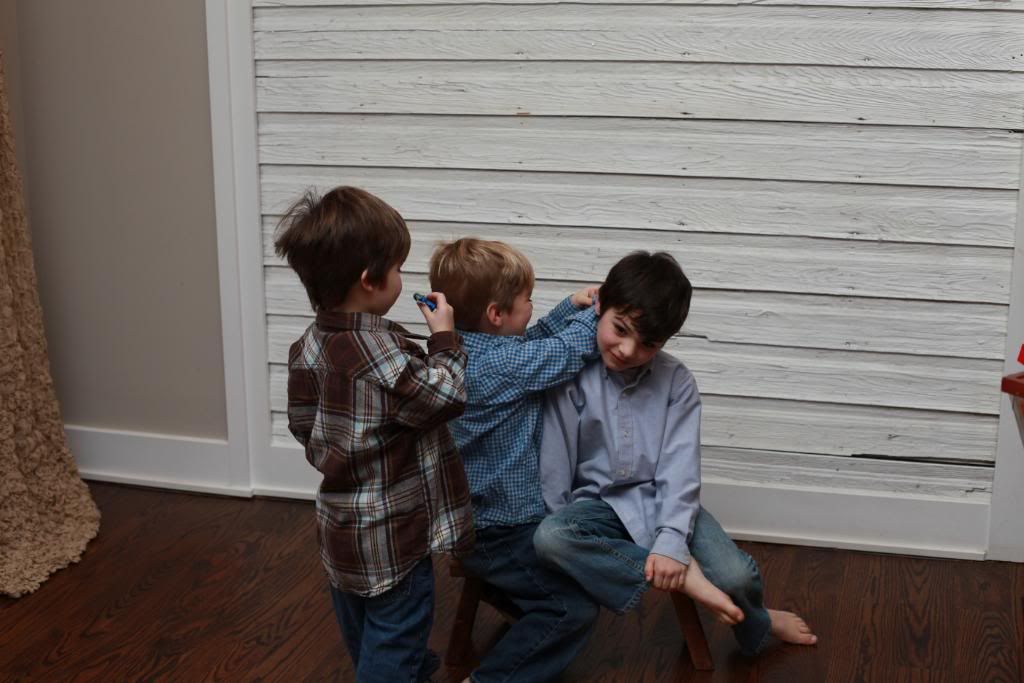 Final touches…..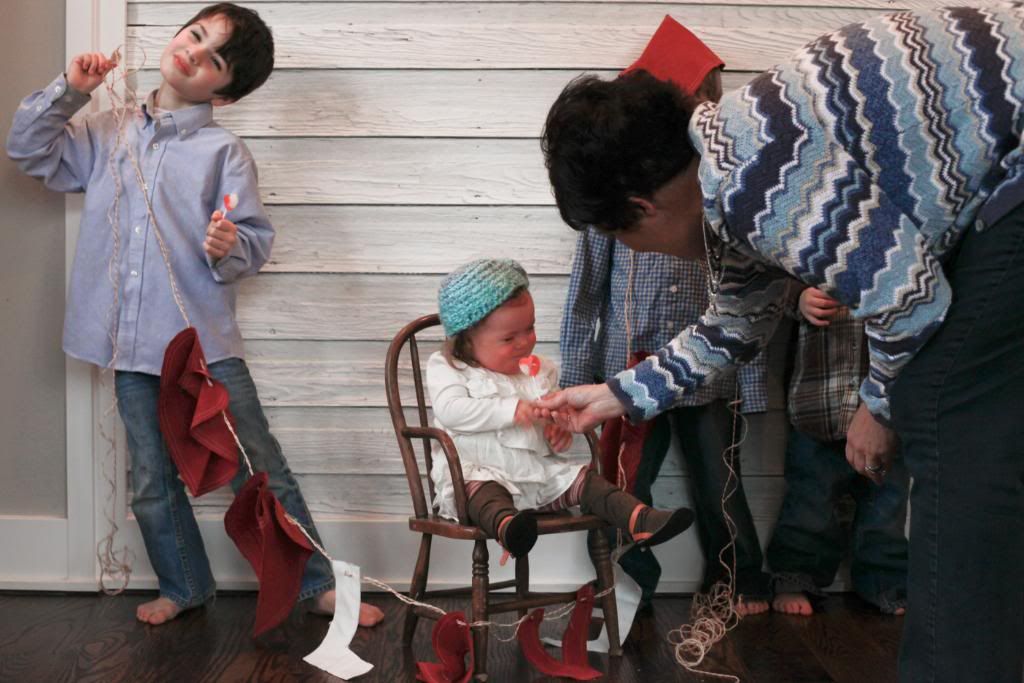 OK guys perform!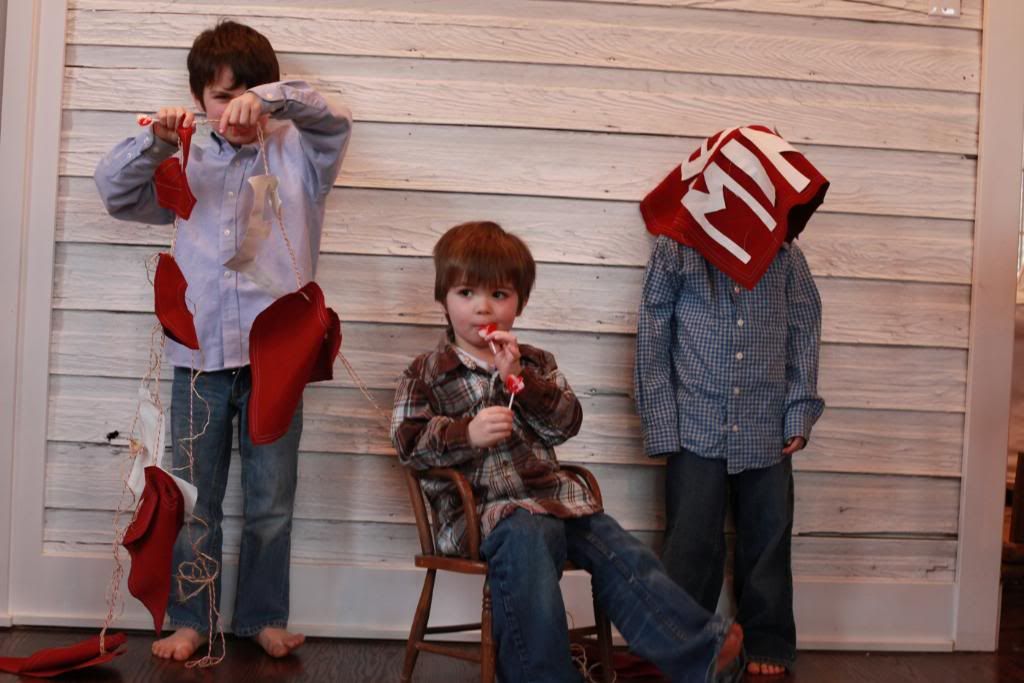 OK they are tryin!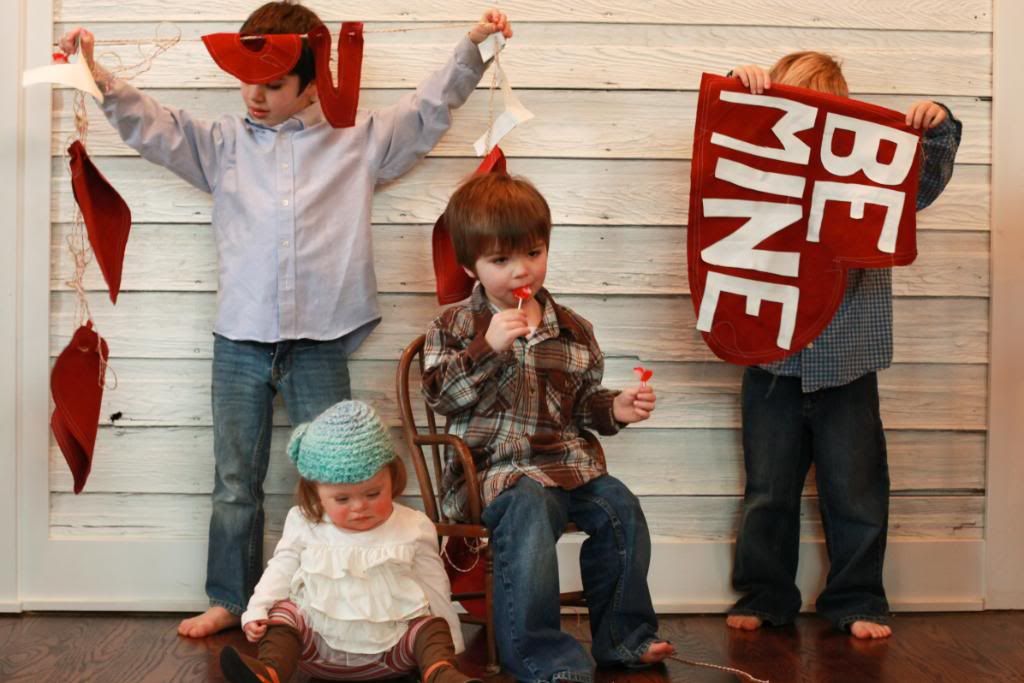 And we ended up with these! Love this group! Love them soo much!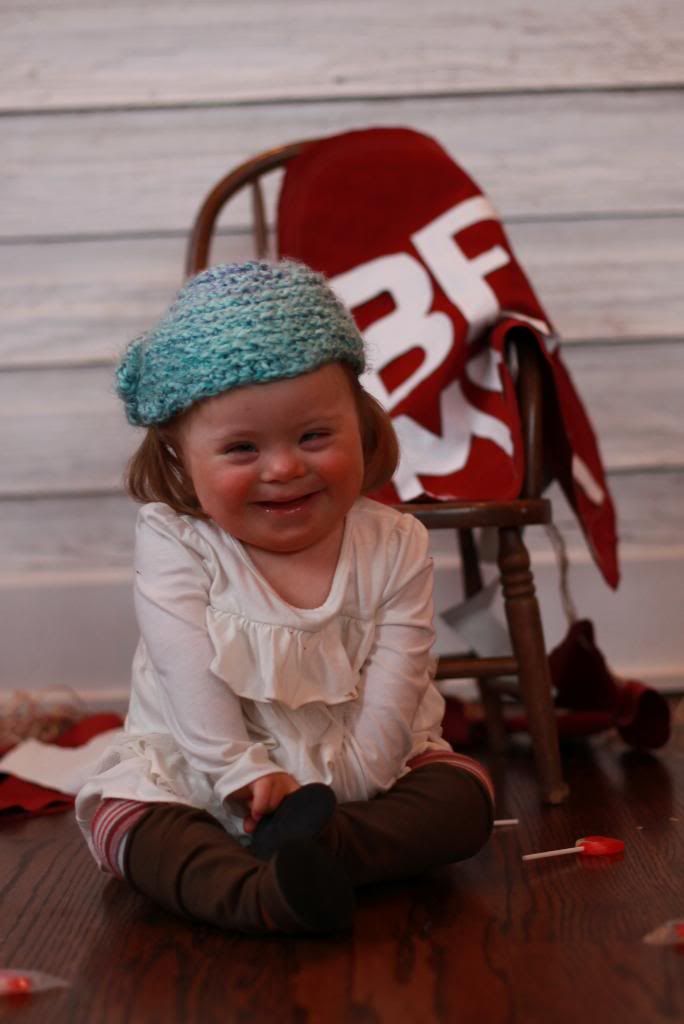 and then my house looked like this but you know what! It was all worth it! I love when creative minds get together. I would do it all again tomorrow. Thanks Maryellen!

On a side note…..made Gluten Free and Dairy Free pot pie after I cleaned up the mess because my friend thinks I should enter in the Today shows pot pie cook off. Although I am flattered I do not think my pot pie would be what they are looking for. Mine is pretty traditional but wanted to share the recipe because I want you to know that you can cook anything Gluten Free and for the most part you can not tell the difference. Promise!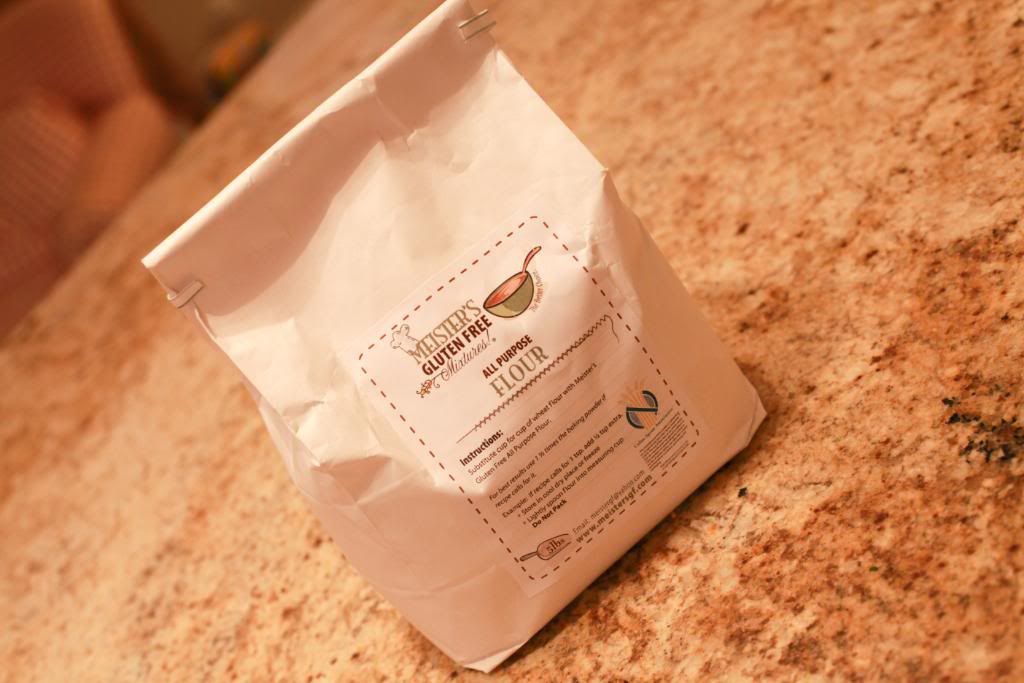 This is my new favorite Gluten Free Flour mix. It works well and you can purchase at Free Market.
So here goes the recipe….
Pot Pie ala Katie
1 cup onion
1 cup mushrooms
2 tbl spoons olive oil
3/4 cup Gluten Free Flour mix
1/2 teaspoon sea salt
1 teaspoon dried Thyme
1/2 teaspoon Pepper
4 cups chicken broth
1 1/2 cups Almond milk UNSWEETENED (must be unsweetened)
4-5 cups of cooked chicken cubed
1 10oz bag of peas cooked
1-2 cups of cooked carrots
Pour olive oil in pan and saute the onion and mushrooms till soft.

Then add the flour and stir around. Once you have a paste start adding all the liquids and spices.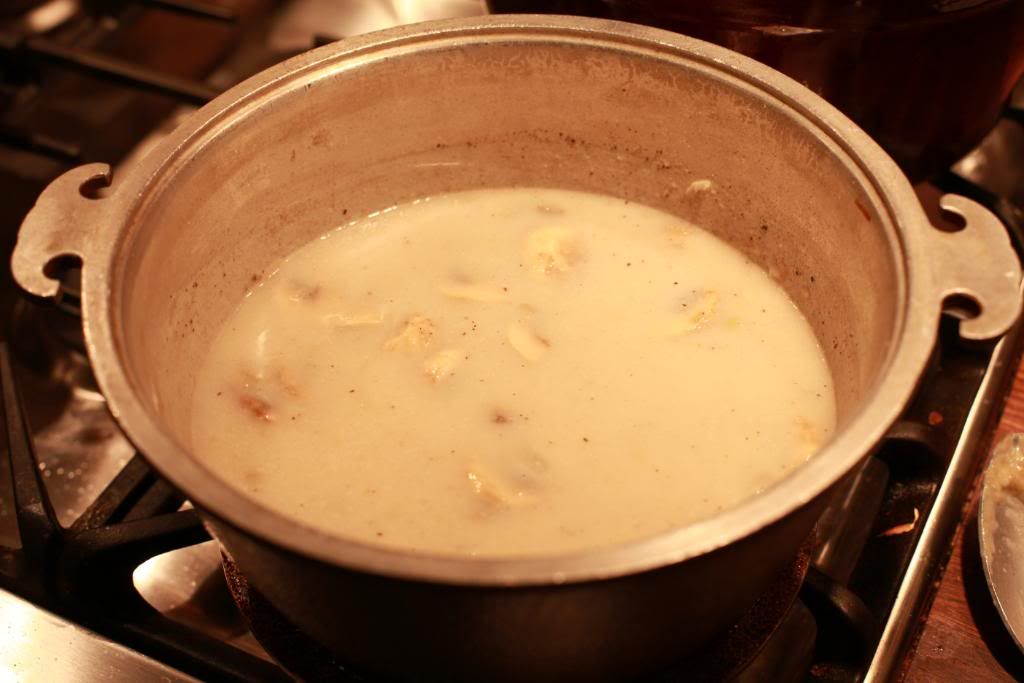 Let this simmer till it thickens to a nice firm gravy.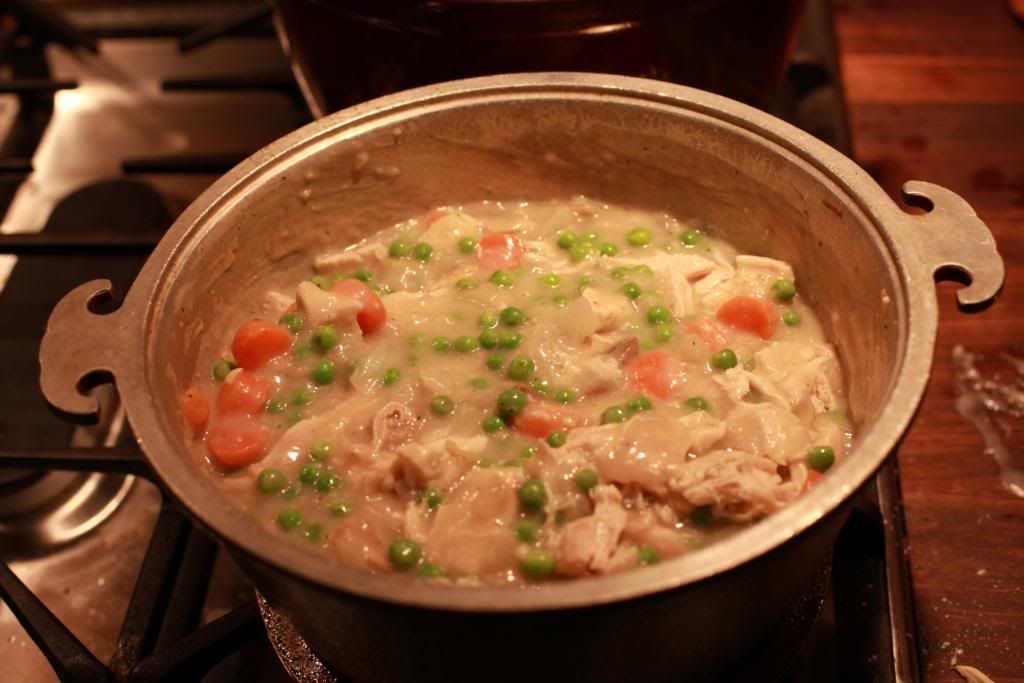 Then start adding the fillers, the COOKED peas and carrots as well as the chicken and then pour into a rectangle baking dish. Then make your biscuits.
2 cups Gluten Free flour mix
1.5 tablespoons baking powder
2 teaspoons sugar
1/2 teaspoon cream of tarter
dash of salt
1/2 cup of shortening
2/3 cup of almond UNSWEETENED milk
Mix the ingredients and then roll onto the counter. Cut with the top of a glass and place the biscuits on top of the pot pie filling.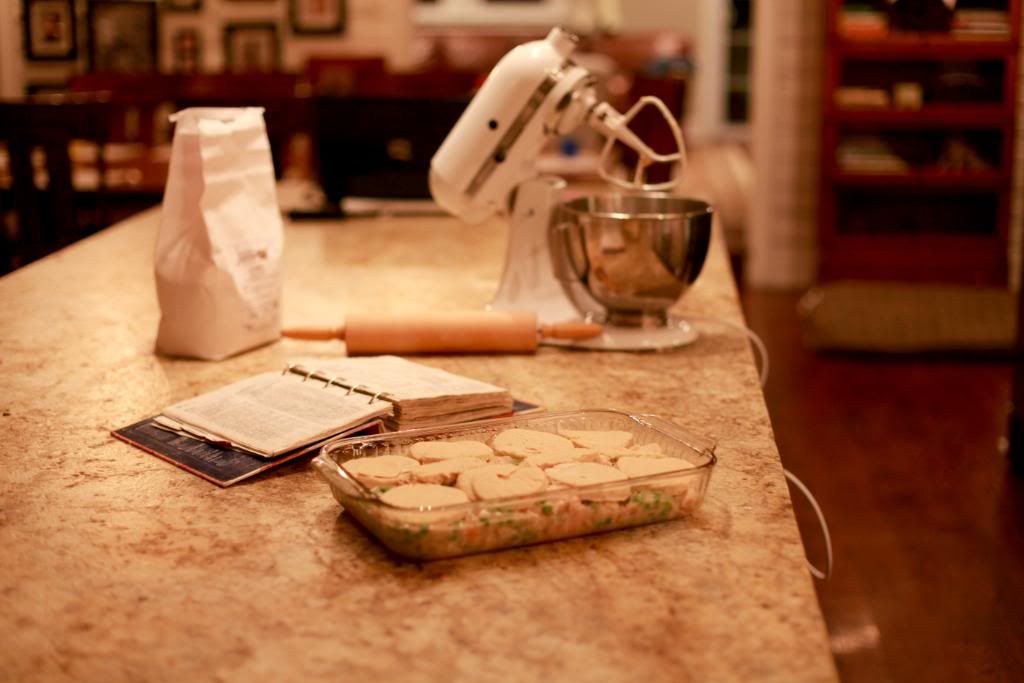 Throw in the oven at 450 for 10-12 mins
this makes enough for 8-9 people
YUMMY!!!!!!
Thank you so much for all your emails and supportive comments as well as questions! I love hearing from everyone! There are so many ways we can all work together and that is why I am here. Please keep them coming! OXOXO
YES that snow ball was aimed at my new camera and I! Gotta love boys!
Hope you had a fantastic Hump Day!