Summer lovin is happening to me….this week has been a total exhale from the previous week.  We have done a whole lot but it doesn't feel like we have done anything….does that make sense??
I am happy to announce that the first tomato has been harvested along with a couple of heads of broccoli and lettuce!!!  I love the thought of having a garden, planting it and watering it but I must say by July I start to forget about it!  I am proud to say between my hubby and I we have kept everything alive and it is thriving!  I am very excited about our future harvests and all I will do with the produce.  I have been pinning away on pinterest.  Salsa, pasta sauce the list could go on and on….so fun!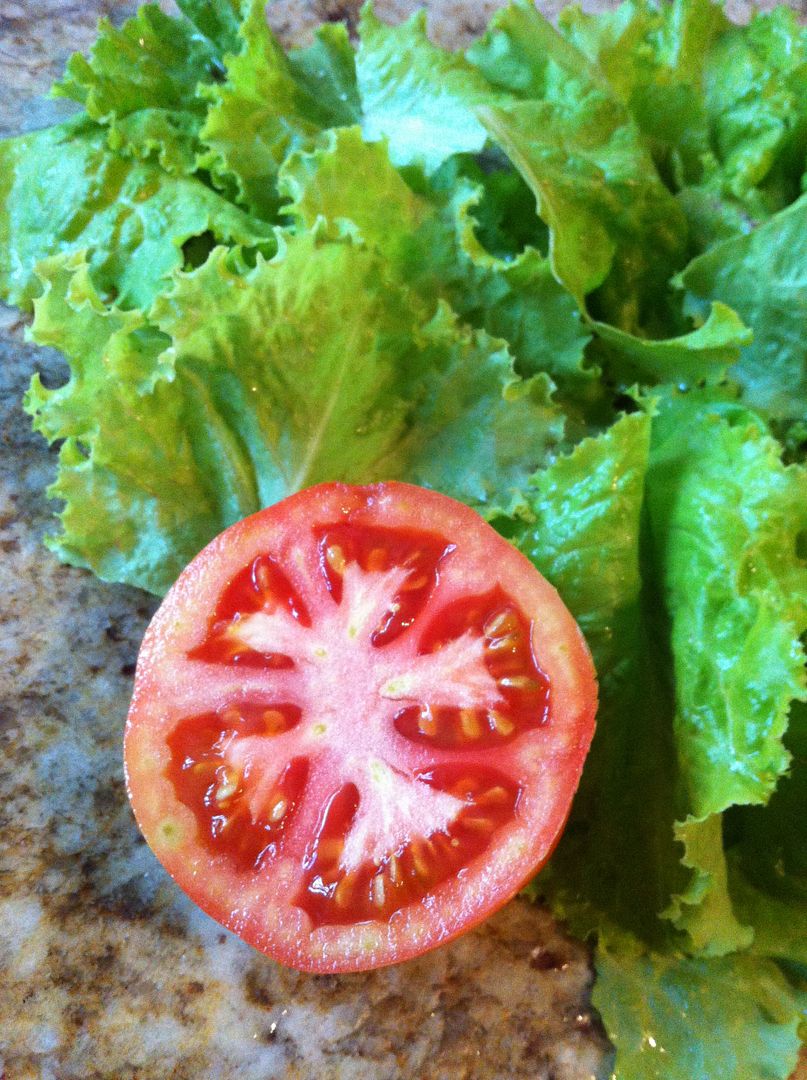 We even found ourselves on the beaches of Lake Michigan……the sunset.  If that does not promise a beautiful tomorrow I do not know what does.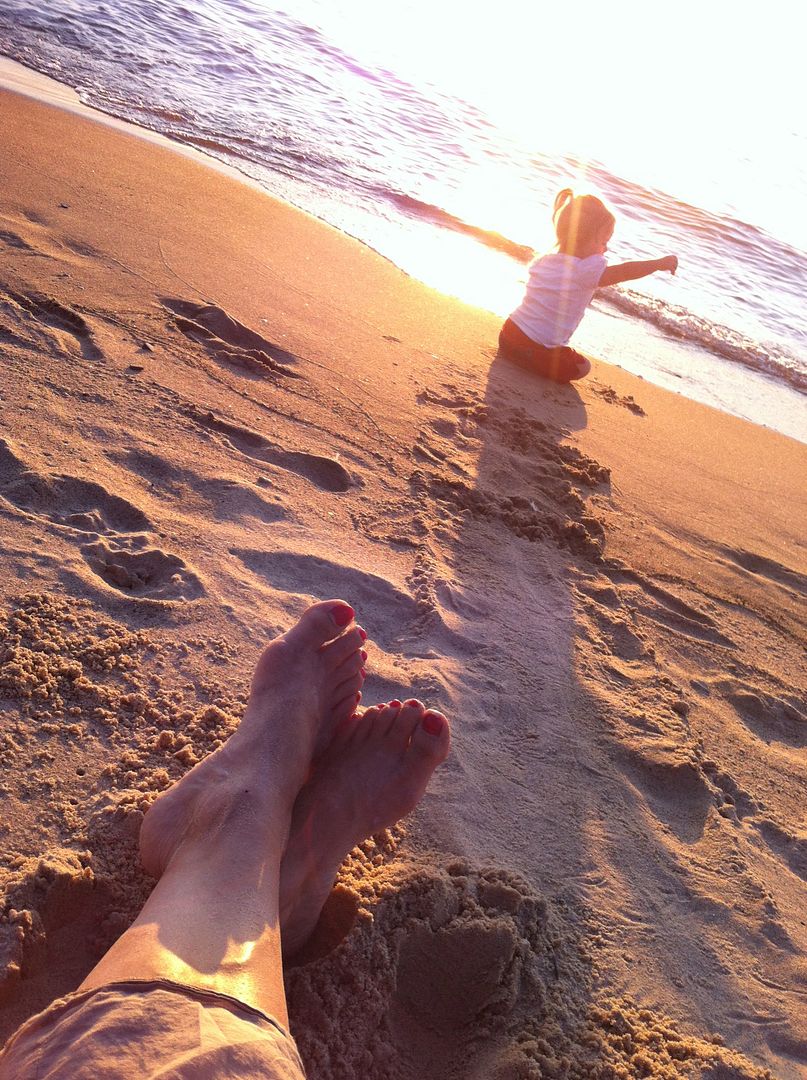 We filled bird feeders…..Patrick is dying to observe some humming birds so if you know any please send them to our feeder!
Tonight is the last night of baseball for my oldest.  His team has been in the playoffs and they are fighting for 3rd or 4th place tonight.  It is 90 degrees and his younger sibs would not last the game in the heat so we did the next best thing.  We laid by the pool and found our way to ice cream.
Grace had her own cup tonight and sister owned it.  For 30 mins she enjoyed every spoonful all by herself.
Life is good, slow and comfortable……needed that.
There is a casting call for a childrens book author on 5 boys + 1 girl = 6.  Please check it out.  I forgot to include it in my post on Sunday.  She is still accepting pictures and if you are interested please read the suggested photos and send yours in.  She wants to include everyone in her upcoming potty videos.  Lets represent our children!  So please please please take the time to send her a snap shot or 2 if you have them.
For the future please hit the like button so that you will receive future casting calls for Changing the Face of Beauty, promotions for my photography and anything else that falls in my email!
Enjoy your week….enjoy your family….enjoy…..