What oh what do you do with 6 kids and 100 degree temperatures!  I had to dig deep this week.  We are all in vacation mode…looking forward to gettin out of town but there are good things to enjoy….indoors and outdoors even when it is HOT!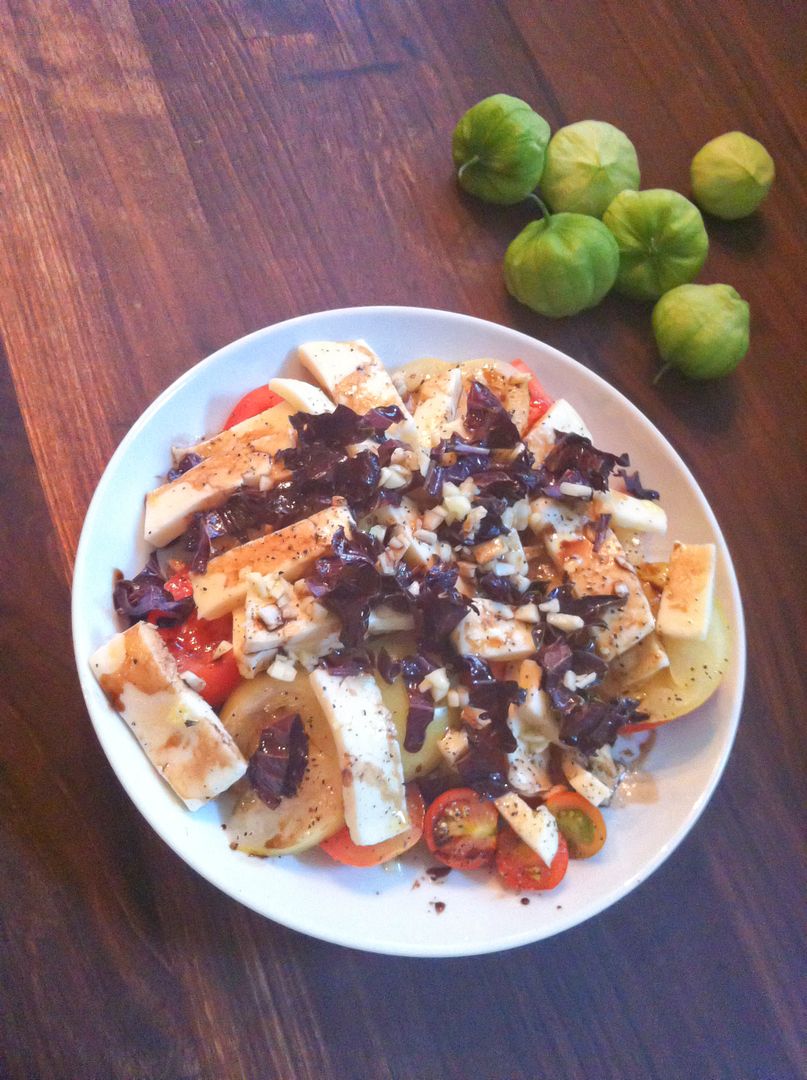 These tomatos are straight from our garden!  The kids picked them while I made dinner. It is like an Easter egg hunt for them!  They get so excited with their finds!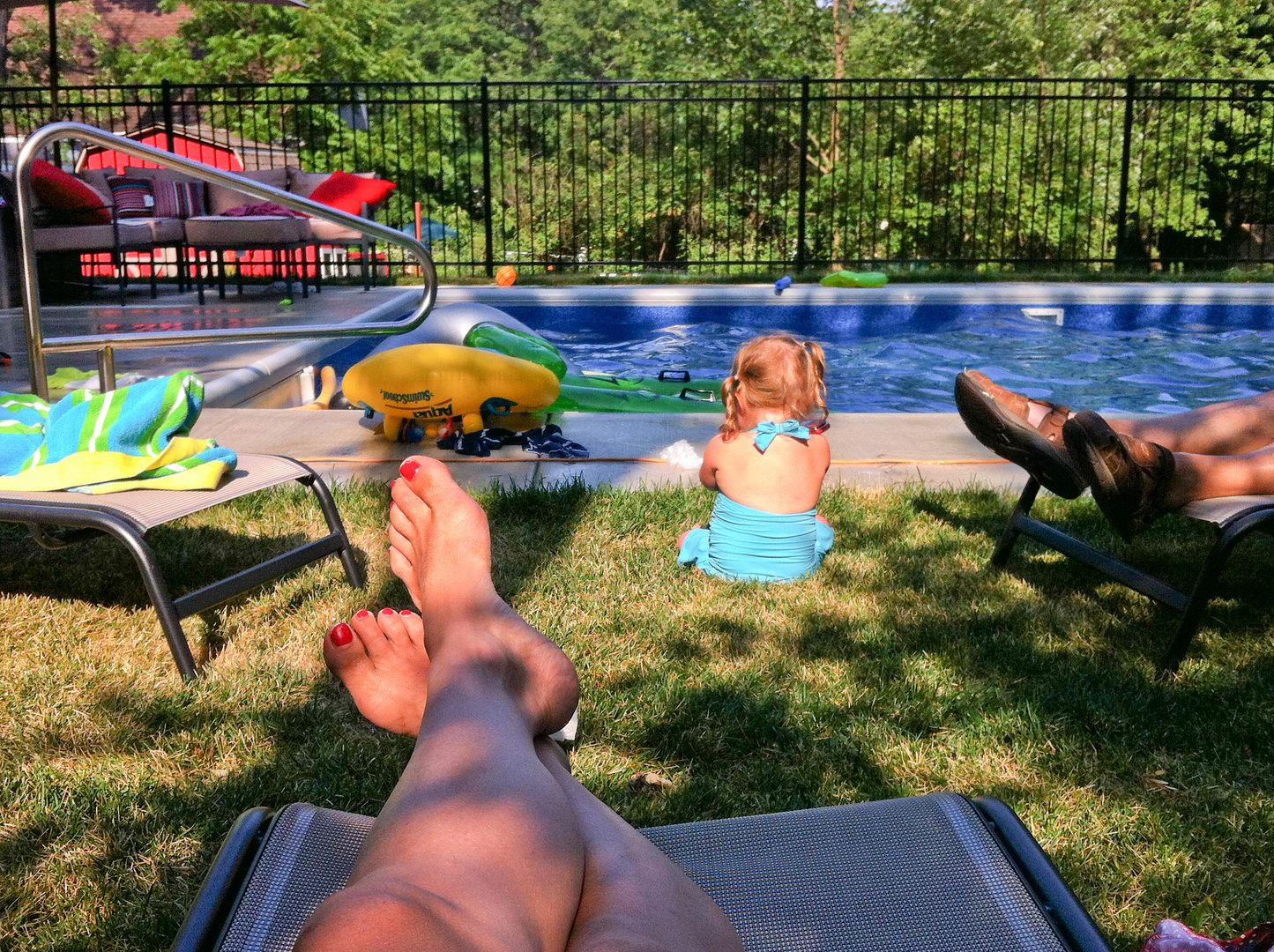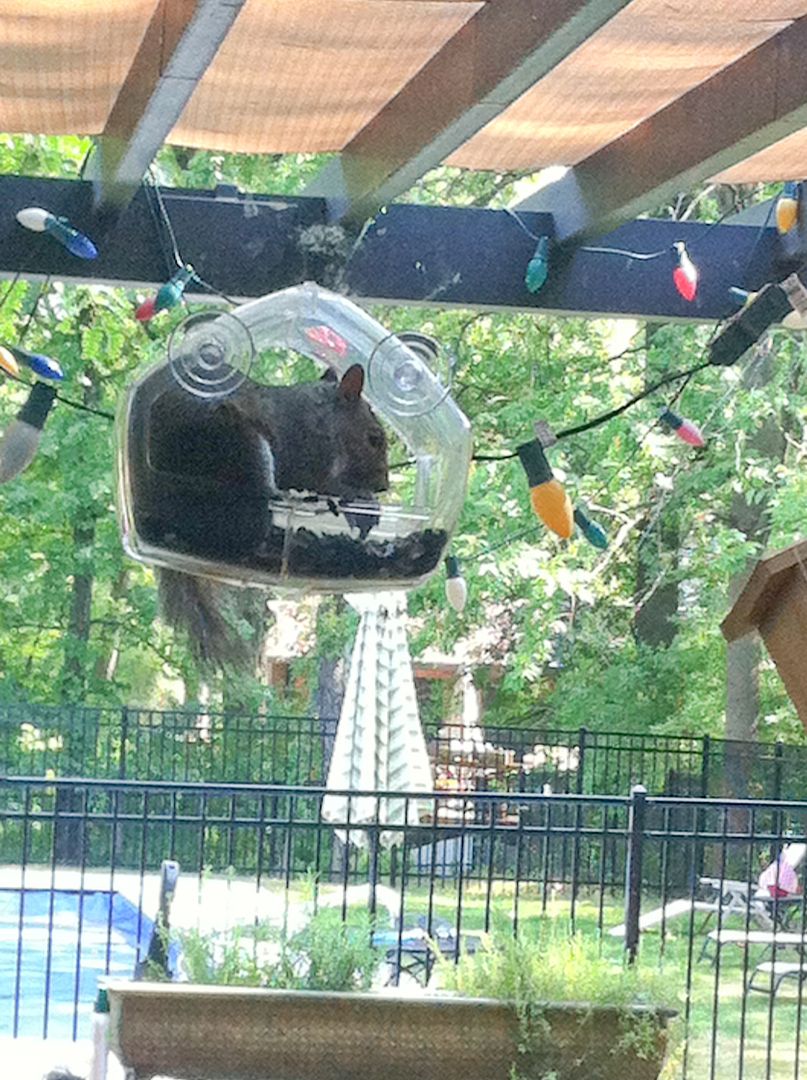 We had a visitor today.  How this guy got in that feeder I have no idea!  Oh was he happy!
I decided yesterday I needed some retail therapy and the best place to do that and not break the bank is to hit the thrift store!  I promised all the kids if they completed their workbooks they would each have 5.00 to spend at the store.  It was fun…they had a great time and it is always great to see what they pick out.  Liam a video game, Sean Star Wars guys, Ryan a video game, Colin a cow boy hat, and Patrick a tag game.  They were all as happy as could be with their treasures and I spent 12.00.  LOVE THAT!
Brand new pair of nine west shoes for 4.00…..just sayin!
I would have been home free if I would not have shopped for myself!!!  I too found some things I could not live without.
I must say my absolute favorite find….3.00!
The boys learn what things cost and understand that when you live in a big family corners have to be cut.  They are thrilled with the hunt and almost always find something they can not live without.  We have a great time.
I have been brainstorming on whys to encourage others to participate in the Changing the Face of Beauty Campaign.  There have been many people who have asked if I travel to other states and unfortunately due to no budget and 6 kiddos I do not.  I do want to assist others in starting their own campaign.  If you are a photographer or know a photographer in your area that would like to participate in the Changing the Face of beauty Campaign I would love to share my strategy and help them start their own campaign.  We would love the opportunity for people with special needs to be integrated into advertising all over the US.  So please if you are interested in more information drop me a line in the comment section of this post and I will email you all the details!
On that note lets start a movement on Instagram!  All you Instagramers, lets celebrate who YOU think is beautiful for whatever the reason!  Post your pictures with a hashtag of #changingthefaceofbeauty and tell us why this person is beautiful to you on the inside and out.  Share their story I wanna hear! I am watching for your pictures!  I will be picking some of the photos and contacting you to hear more.  I want to spice things up!!!  I want to hear and connect with more of my readers.  The whole reason my friend Steve and I started this campaign was to integrate and celebrate individuals who are beautiful for many reasons!  Please share your loved ones….your friends and this amazing campaign through Instagram.  You never know who is watching and that is what makes it fun.
So start snapping and then don't forget to add the #changingthefaceofbeauty hashtag so I can see them.  Have fun with it!
If you would like to connect with Steve and I directly on Instagram you can find us at ….Katie (5boysand1girlmake6) and Steve (chickenman49)
Happy 4th of July everyone!  Make it beautiful!