Friday is here and we are so anticipating a weekend that will be slow!  I can not wait!  It is 80 degrees and the pool is calling my name…..ok maybe a nice cold Corona too.  I hope to spend some time lounging by the pool with the kiddos while Dad spends sometime with his Dad golfing.  Good stuff!
Today I am here to share one special girl with you!  I have had the privilege of knowing this sweet girl for about 7 years now.  She is one of those kids that knows how to control a room.  She has her Mothers humor and her fathers love for theater.  I could spend hours with this girl listening to her stories and her dreams.
Rose has a passion for the theater and has been in every single play for the past 2 1/2 years at the Beverly Arts Center.  Eight plays total.  Her next production will be Flat Stanley in the summer of 2012.  I love that!  I love that she has a passion and a purpose.  She knows what she likes and she does the work to make it happen.  I really believe that is the key to a successful and happy childhood – PASSION!  Kids that have a passion for something have direction and I commend Rosemary's parents for teaching and allowing that passion to grow in their children!  We are still in the discovery stages here but not for lack of effort. (…..secretly I am planning a summer camp extended stay at Rosemary's house in hopes that something rubs off on my kiddos!)  I pray that all my children find their passion and place in this big amazing world we live in.
Here is the story of her journey in her mothers words ……
On October 21, 2001, our daughter Rosemary was diagnosed with a brain tumor: choroid plexus pappiloma with areas of carcinoma.  We suspected something was wrong at her third birthday party when she was limping throughout the house.  She also had a history of seizures as a baby.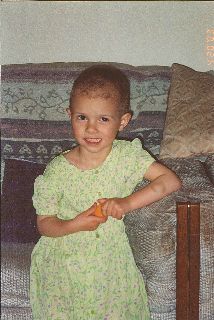 After the doctors ruled out problems with her bones they ordered an MRI.   The MRI showed a large mass in the ventricle of her brain; however, the doctors were bewildered because she never suffered from hydrocephalus.  We were directed to a neurosurgeon, Dr. David Frim, at the University of Chicago Hospital in Hyde Park.  The first surgery went very well and the doctors felt that the entire tumor was successfully resected.  However, Rosemary's brain pressure was unusually high and the only way they could decrease it was by placing her in a drug-induced coma.  After a few attempts to wean her off the sedation, the doctor ordered an additional MRI.  This MRI revealed that there was more tumor; thus, cancer was suspected and proved through pathology.  Rosemary underwent two additional surgeries, six months of chemotherapy, six weeks of radiation, and one month of rehabilitation at La Rabida on Chicago's lakefront.  She re-learned how to sit, walk, and feed herself in 30 days!  Children are healing machines!  Her expected length of duration was 3-4 months, but we were back home in a fraction of that.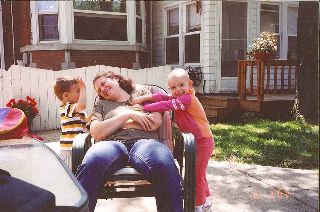 Rosemary will be 13 years old on October 15.  She has an annual MRI and she is not on any medication. We are grateful and praise God.
We also turn to God for the daily struggles that Rosemary faces as a young brain cancer survivor.  Her oncologist attributes her learning difficulties to radiation.  She has peripheral vision loss and we have been told she will never drive.  She struggles in school and has an IEP (Individual Education Plan) that is written to accommodate many limitations in all subject areas.  Her memory is limited and she tires easily with academic tasks, tasks requiring fine motor skills, and all physical activity.  Her best friend is our Siberian Husky Ringo.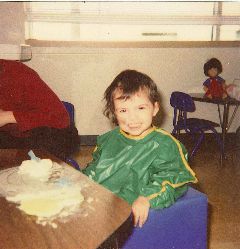 Today we are grateful to the many people who have helped us and empathized with us; we are especially grateful to God for the advancements in medicine that ultimately saved her life.
This is National Brain Tumor Awareness Month.  Please keep these children and adults in your thoughts and prayers as they are battling or recovering from a brain tumor.  If you are local and looking for a way to support, think about JOHN MCNICHOLAS PEDIATRIC BRAIN TUMOR FOUNDATION.  You can find them here.
Special Thanks to Rosemary's wonderful parents, Bill and Jenn as well as her superstar brother, Marty!
Check out these awesome t-shirts from Cutie Couture Designs!  They are big fans of 5 boys + 1 girl = 6 and are back again with gorgeous new t-shirt designs just in time for summer!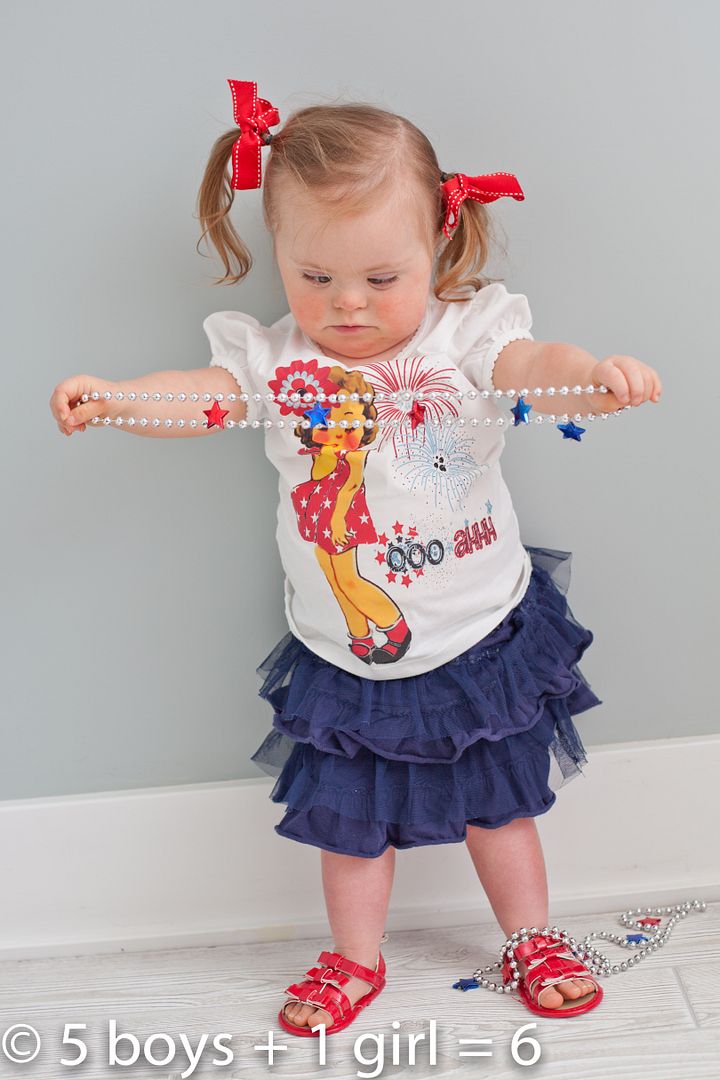 The weekend is here!  Enjoy it and Enjoy your family!