All I can say is WOW, this past week has been so eye opening.  It is absolutely amazing that we have generated over 50+ home study qualified families for this sweet now 5 week old baby!  I love how people who have been touched by a child or adult with an extra chromosome understand what amazing individuals they are and can be.  These families believe in this little girl and are ready to give this baby the love she deserves!  It is amazing how awesome this world is and I want to thank each and every one of you for taking the time to read the story and hit the share button, post it to a friends wall or pass it along to an organization for help.  I have spoken to the case worker and she is so thankful for your support! WOW!  Hats off to all of you!  At this time the case worker feels that she has targeted the families she would like to share with the birth parents so she is requesting that we do not send any additional families.  I will keep you updated as I am updated.  I know you all care about this child as much as I do and I hope to update you once the forever family has been found.
In the mean time we have a graduate!  Our Sean is off to kindergarten next year!!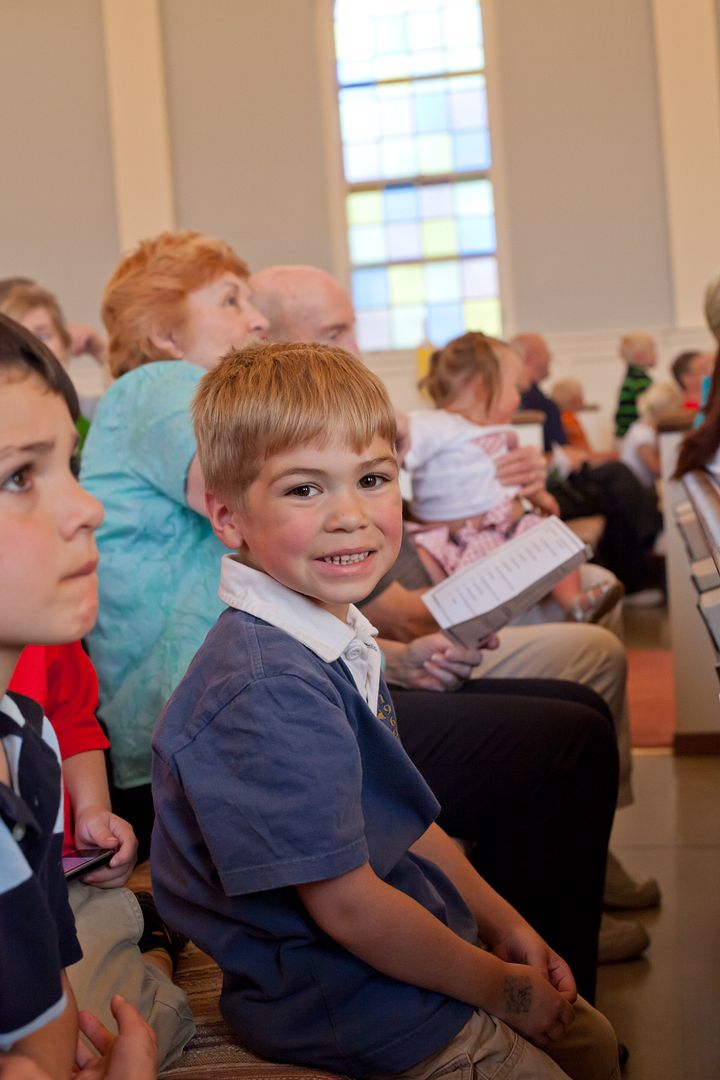 As I promised I have the most fantastic person to introduce you to.  Mr Stevie Hopkins, one of the co-founders of 3ELove. You can also find him on Facebook. His mission is strong!  It is one of embracing who you are, educating others and empowering each other.  I hope you enjoy his story as much as I do.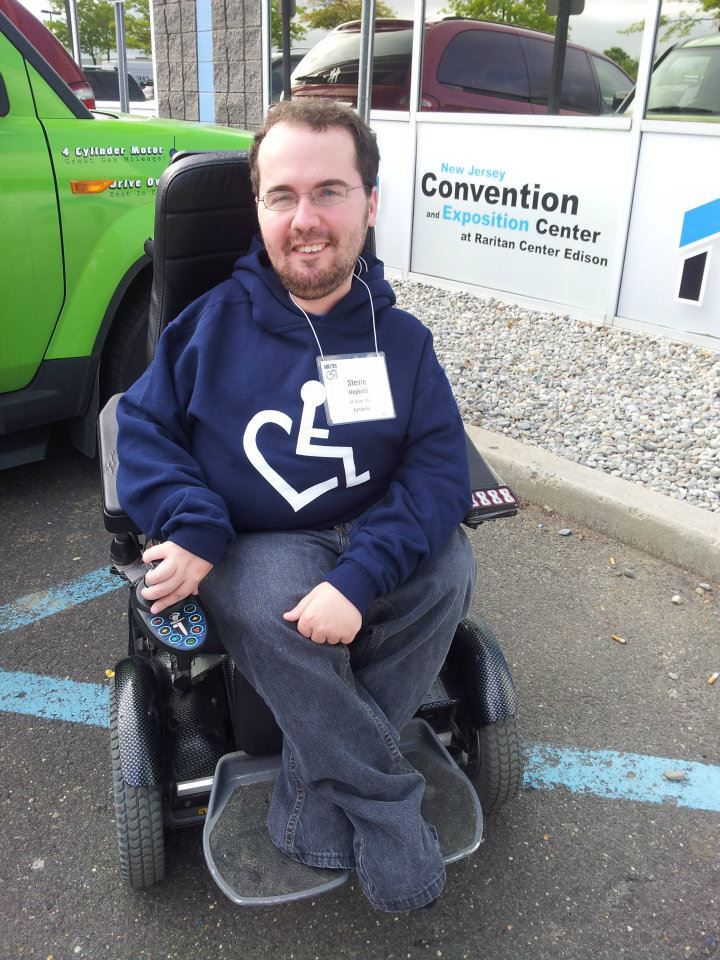 1/ Tell us about yourself.
My name is Stevie Hopkins and I am 28 years old and have grown up in the suburbs of Chicago. My sister and I were born with Spinal Muscular Atrophy Type 2. We both went to the University of Illinois. I have degrees in business and Annie studies Rehab and Disability Studies. 
2/  Tell us about your journey to where you are now with 3elove
In college, Annie and I lived in dorm solely with others with disabilities. This was a very unique experience where we had our own community and sub-culture. It helped us become more understanding of ourselves and more accepting of our own being and others with disabilities. Until we had this experience, I don't believe I ever confronted the fact that I was truly different in some ways. Until I embraced that I had a very difficult time, especially socially. The wheelchair heart symbol was Annie's symbol, born out of an inside joke at our dorm, but it meant much more. Annie later got the symbol tattooed on her shoulder and it became popular amongst friends and others in local disability community. She decided she wanted to use it to represent her social model of disability and her career. She asked me to help her start a business behind the symbol, much different than the non profit people expected it to be. We didn't want to be associated with charity, we wanted to earn any successes and prove that we could achieve without handouts. We started selling tshirts because it was how we first used it in college and that felt most natural. 5 years later, tshirts and other items have been sold all over the world and it has taken on a life of its own. I am truly blessed with an opportunity to spread a positive message and example. 
3/ What is 3E Love and what does it stand for?
3E Love is a social entrepreneurial experiment to change the perception of disability  
Embrace diversity  
Educate your community  
Empower one another
Love life
The symbol is called the international symbol of acceptance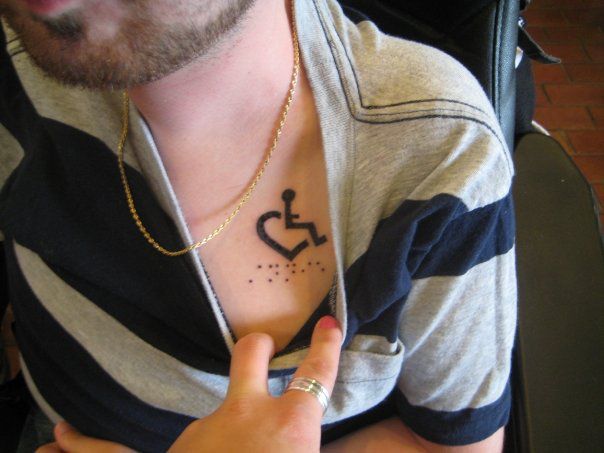 4/  What is your hope of the future for 3E Love?
My short term goal is to just do well enough to make an impact and have success to become independent and live on my own. 
Long term I would love to hire others with disabilities and also expand beyond tshirts. Education. Community building. Social events. Inspire and help others to start their own business and gain independence and look beyond their abilities. 
Idealistically….. Change the "handicapped symbol" to ours. 
5/  What do you celebrate on Jan 20th every year and how do we become involved?
January 20th, 2009, Annie passed away from complications to a surgical procedure. That changed my life and 3E Love forever. 
Friends and family encouraged me to carry on her ideals. 
Instead of mourning her every year that day, I choose to celebrate her life and to celebrate Acceptance. 
For 3E Lovers as a whole, it's a day that embodies everything the symbol stands for and the unity of people with disabilities and their loved ones. 
People buy our tshirts, they wear them year round, and it starts conversations and makes a statement.
January 20th is a an honorary day for Annie, but it also is a conscious effort to embrace, educate, empower, and love life as a whole.  
Wear your heart on your sleeve. 
5/  What is your dream for the future of those with disabilities?
First it starts with personal acceptance and embracing who we are. That's the first step. Without that it's hard to impact others. 
I hope that as a whole we come together to face issues and help each other out and that social opportunities will expand. 
That people will be seen for who they are first. 
That is a powerful statement, something we should all listen to.  We all want to be seen for who we are.   If you want to support Stevie's mission please consider his printing company for your next big event or purchase a shirt that proudly represents the magical symbol of acceptance.  Love love love that!
On a side note!  Grace met a new friend today, Parker!  What a handsome boy he is….they  had a great time together.
Sometimes girls are shy and……
sometimes boys are shy…….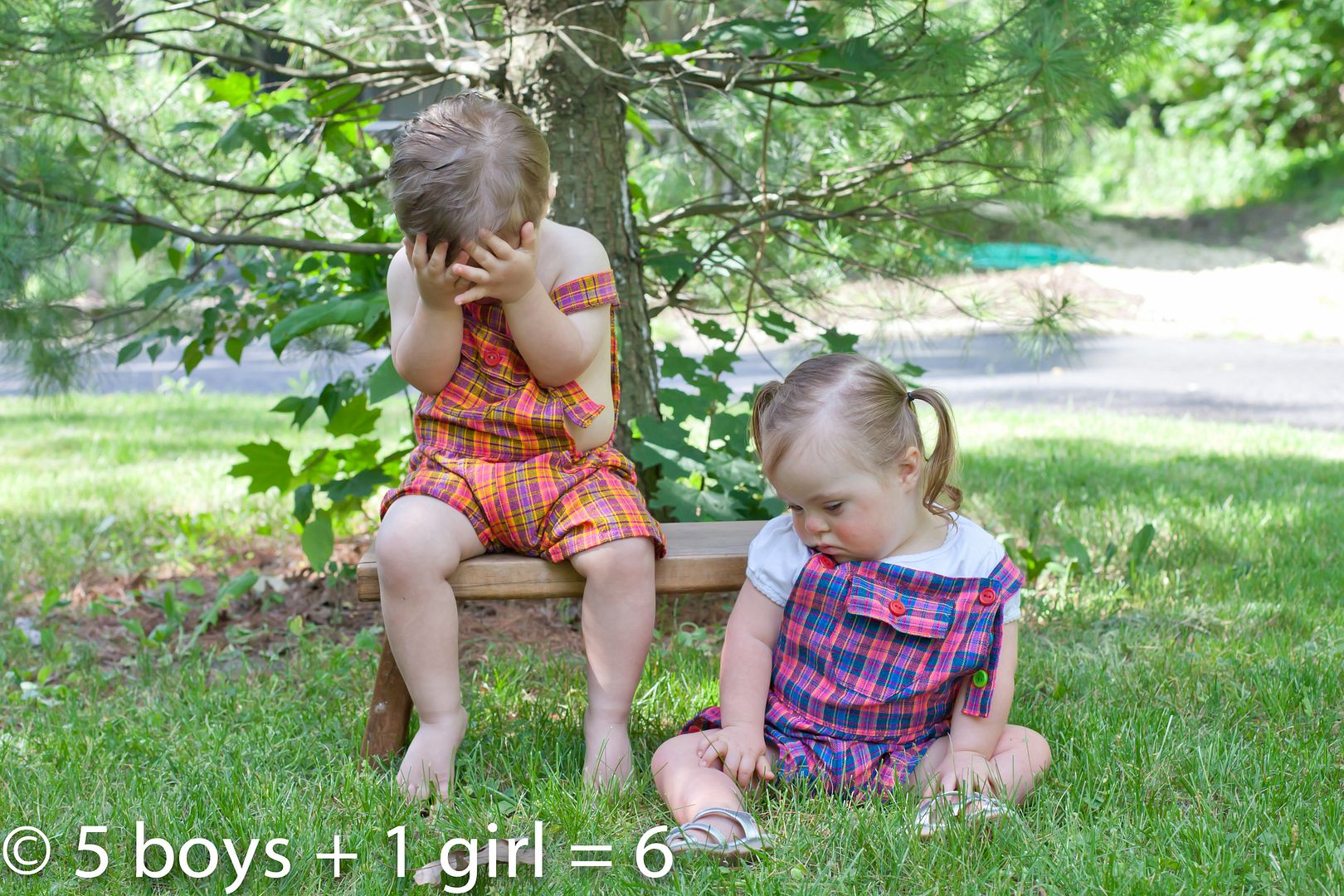 But this boy sure loves his Mama!
Thanks to Parker and his Mama for being a part of Changing the Face of Beauty!  These jumpers and linen shirts from Guatemala can be found at Blossom Boys!  Check them
out
!
Happy Memorial Day Weekend!  Make it great!