I am stopping in to share with you the sweetest little napkin fold ever!  Just in time for Easter!  I hope you love it as much as I do.
I was searching the amazing world of pinterest (you can follow my boards by clicking on the link to the right) last week to find ideas for my Easter dinner and came across this napkin and fell in love with it!  Thank you as always to Better Homes and Gardens for awesome ideas.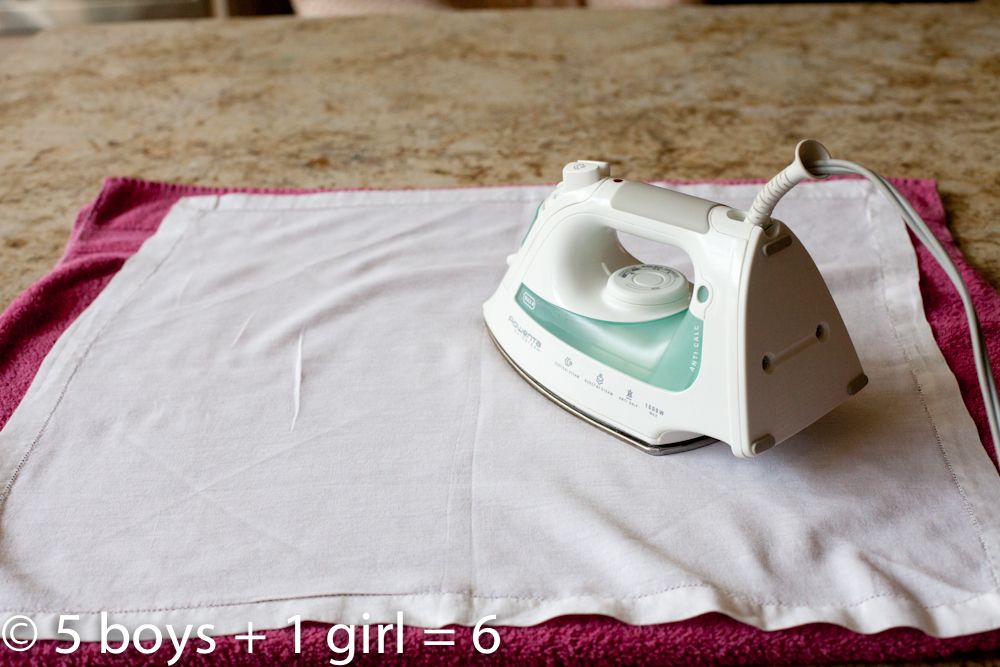 You start with a cloth napkin laying flat.  Iron all the wrinkles out and then fold over the bottom 1/3 up.
Then fold that bottom fold up one more time.
Then fold the top down and your napkin is now folded into a long rectangle in 1/3's.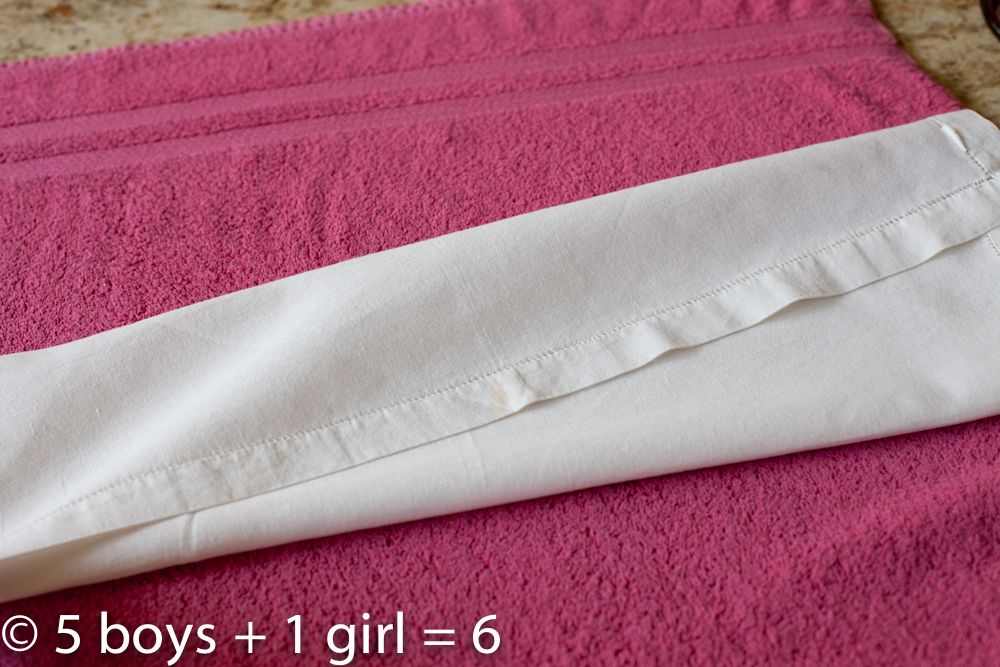 Put your finger in the middle of the rectangle and fold each size upward. It now looks like you are folding a paper airplane!
Then take the top part of the "airplane" and fold toward the center and iron.
Then take the points on the left and right side and fold them in and iron.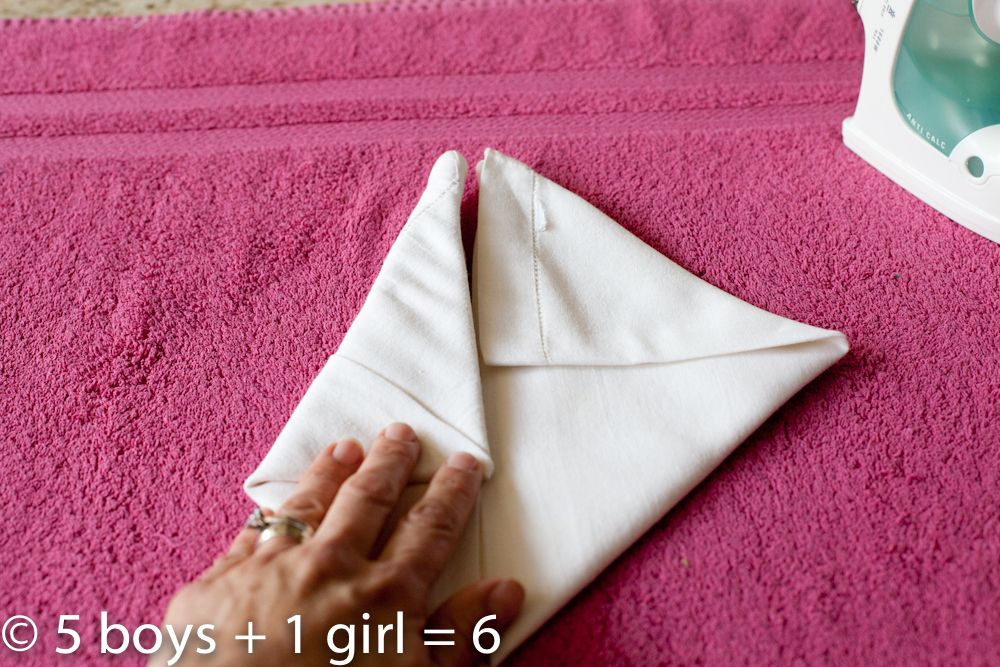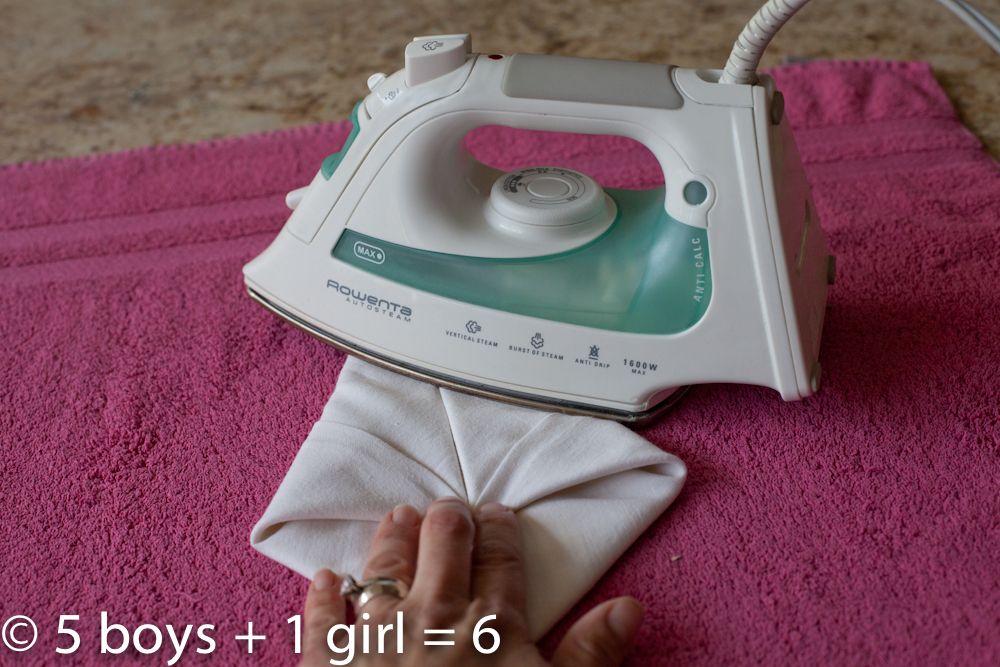 Fold the whole thing in half toward the back.
It should now look like this.
Take a piece of ribbon or raffa what ever you would like to use and cut a 3-4 inch piece and tie together.  Then glue a pom pom to it.
Slide the ring around your napkin
Flip the backside up.
Now you have the sweetest little bunny.  Place them on the plate of your guests or in a basket of easter grass for a buffet.  It is very easy to do after your first one so ENJOY!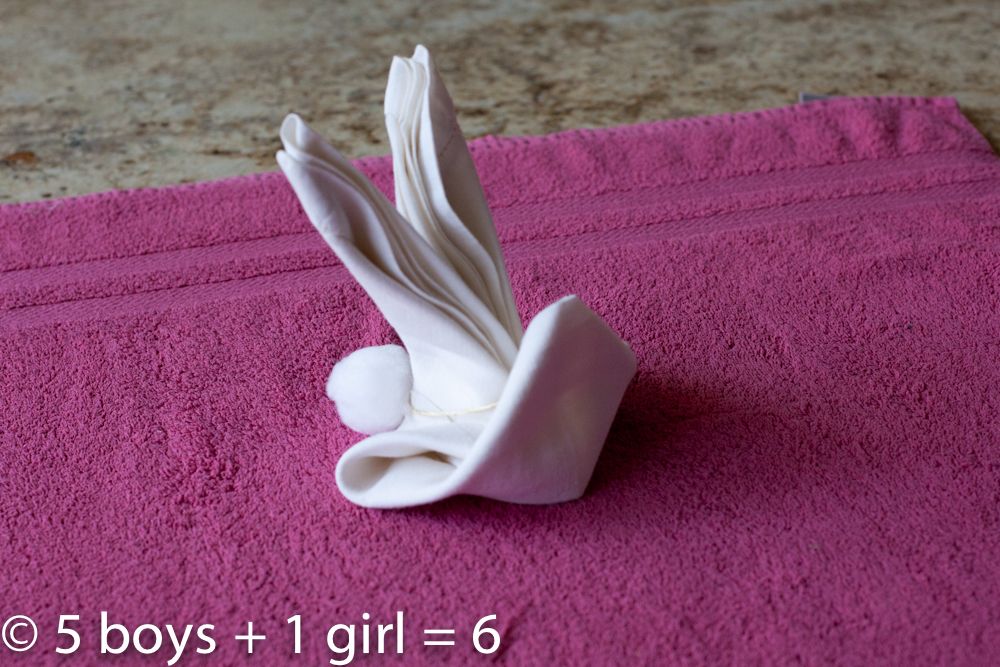 Spring break has sprung over here!  Lots of good things up my sleeve!  Hope to share some of this with you beginning of the week so check back if you can.
Hope you have a fantastic weekend before the bunny!!!