This week has been full of awesomeness and fun for our whole family.  I am falling behind in some areas but filling the cup up in others.  This was a much needed family week and we are sooo looking forward to the same this weekend.  Pictures to come from our amazing buddy walk this weekend!  YAY
Today I am here to share with you an amazing young women.  Her name is Maria Barbara.   She is a beautiful 27 year old women both on the inside and the outside.  She, along with her sister Victoria Rondon as well as Steven Vega filmed a documentary about her life.  Sharing her zest for love and life!  It is beautiful and currently nominated for the documentary of the year at the Miami Film Festival.
Check out the teaser here.
Maria is 27 years old and lives in NJ with our mother and her dog, Olive. Though Maria attends community college, holds a part time job at Target, a sister and a blogger you can find her here! She is an incredibly outgoing as well as a fun spirited girl.  Her dream in life is to help counsel families and individuals who deal with disabilities.
Maria Barbara – Down to Be UP  (In her very own words)
1/ What inspired you to film Down to be up?
My sister inspired me to make this movie.  she is so gifted and has made other amazing movies, and since she knows me so well, and since she's my sister, I knew that she would make something great with my story to share with others.
2/ What message do you hope to share with your film?
The message I want to share in the film Down To Be Up is to be more optimistic and to help and encourage yourself by helping others in need and to make people see how wonderful life is for all of us.3/ What makes you happy and makes you smile when you wake up in the morning?
It makes me happy to be able to inspire people I love. What makes me smile in the morning is the sun. Whenever I see it it puts a smile on my face because I am like the sun, who makes everyone to lighten up, and to know that I made them happy puts a smile on my face.
4/ What do you love most about your life?
What I love most about my life is that I am blessed by all the people I love so much. I love to have a family who's always there. I also love about my life that I never stop, that I never quit, I just keep going. I am optimistic every day.
5/ Tell us about your family.
My family is always there for me and are always supportive of what I do. We are Venezuelan and we are happy, proud and blessed. I love my family and consider them as my best friends. I would do anything for my family, and that means the world to me. I am always told by all of them that I am very special, and that's what I love about them.6/ Tell us the inspiration behind your poetry
The inspiration behind all of my poetry comes straight from my heart. I love to write. I even get inspiration from my poetry. What I love is when I feel the air and breeze inside of myself with my right hand outstretched (because that's the hand I use to write) and when the breeze hits me it goes straight to my hand and that's how the inspiration flows into my poetry.
7/  When did learn to write poetry?
I have never been taught to write poetry — I didn't learn to write poetry at all. I came to learn to write poetry from the voice within myself. That's my own special gift. Nobody taught me to write poetry, I learned from my heart and my mind. Everything that I have in my mind comes with my heart.
8/  Tell us about your blog and what you hope to share with others through your writing?
My blog was an idea that came from my stepmom and myself. She told me that I could have a blog with all of my poetry, and we built it together. She came up with the name "Down To Be Up" which is now the name of the movie, since the movie is about my life and the blog has all the poetry that people can read and see my life and be inspired. My poems are my life.9/  What is your dream?  What do you hope to fulfill in your life?
My dream is to be a counselor or psychologist to help people. That would fulfill my life. I've always wanted to help people and to make them feel better and help them to be happier. That's what I'm passionate about. In the end of the movie I mention this, because helping people, saving the world and to be out there is what is most uplifting to me. That's what I enjoy and what I'd love to do with my life.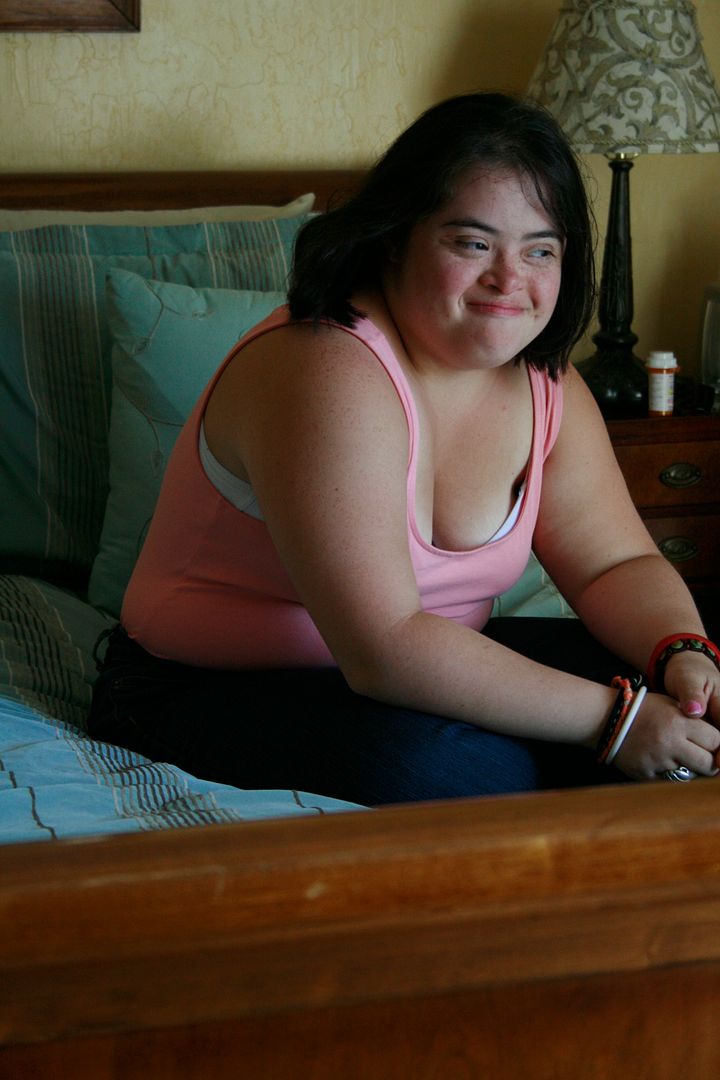 To watch the 2 sneak peaks for this movie please check out
5 boys + 1 girl = 6
on Facebook.  To find out more about this movie please check out
Down To Be Up
on Facebook, please visit and follow their page so you too will be updated and the movie moves closer to release.  Maria's story is of beauty and love for others.  She is an inspiration to not only myself but my daughter and my 5 boys.  She is the picture of what is right…..she understands what life is about.  She makes me smile.
The weekend is here YAY!  Get out and enjoy it!  Don't forget to capture some beautiful family pictures to remember it!