As I sit on the back porch after the rain this evening I am content, happy and the cup is full!  Our vacation is over and it is time for us to return home to our routine and that is ok.  It is comfortable when life has a flow we are used to.  There are many reasons I love Michigan, beautiful scenery, sunsets and fresh sand but one of the biggies, would have to be my daughters friend Blake and his family.  I could write 6 pages on the generosity this family has shown us over the past 3 years.  We all know we are lucky to be watching the story of Blake and Grace as it unfolds through life.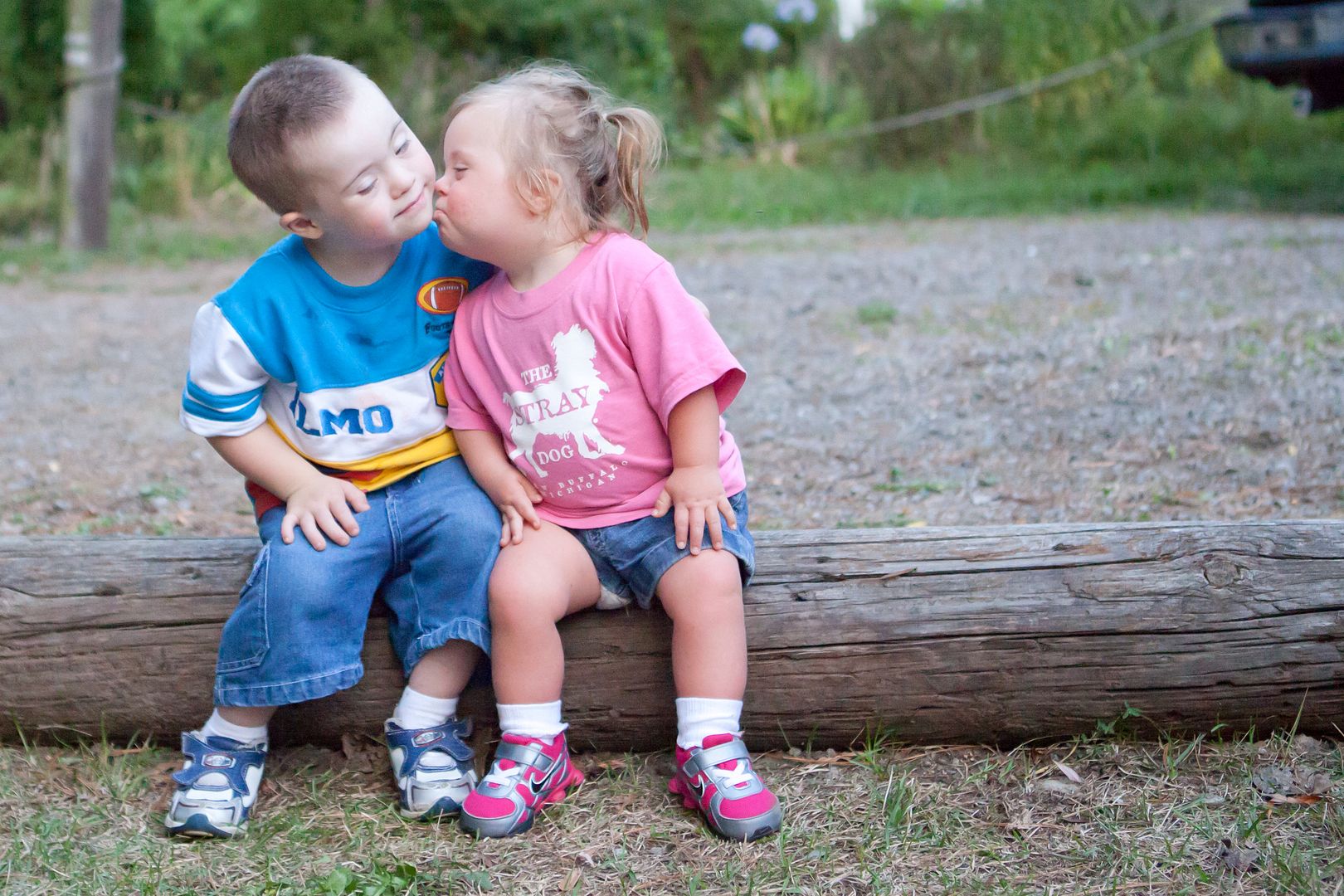 Today I am here to introduce an amazingly giving young lady and her Mother.  Their passion is awesome and Angel has raised over 100,000 so far for sick children.  I love seeing teenagers who have giving hearts.  I know you are going to fall in love with them just as I did!
Angel Magnussen…..
Photograph by Lynne Williams photography
(In Angels words)
I started fundraising when I was in kindergarden. Over the years I have hosted my own annual Variety Show called Heroes With Hearts.  I fundraise at Alberni Valley Bulldog Home Games and at U17 World Junior Hockey games.  I also fundraise at my high school and have coin tins at many local businesses.  I bag groceries for donations at Quality Foods each fall and have the RCMP and Firefighters come help me too. I knit hats with baby bernat yarn and donate them to BC Children's Hospital as well as Canuck Place Children's Hospice. I paint pictures to sell at my auctions and raise money to help sick kids. At my 16th birthday I had a fundraising dinner, dance and auction. We raised over $4,000 at the party. I had lots of fun and danced with my boyfriend Derek.
I love my boyfriend Derek. Derek helped me to fundraise for sick kids on Canada Day and we sold logging hats, pins and my cookbooks.  We raised over $1100 for sick kids.
I am 16 years old and I like cooking, baking, dancing, figure skating, playing ice hockey, hanging out with my friends, playing soft ball in my back yard, swimming, playing soccer, my guitar and keyboard, scrapbooking, drawing, painting, knitting, and shopping till I drop.
When I grow up I want to be a nurse and I want to be an actor in movies.
My favorite musicians are Taylor Swift, Justin Bieber, Paul Brandt, Katy Perry, Dark Horse, Selena Gomez, Demi Lovato, Mylie Cyrus, and Billy Rae Cyrus.
I love to play with my Service Dog Jelly Bean and hang out with my best friends Sarah, Lilly, Maddi, Rebecca, Isaac, Alana, Ivy, and my boyfriend Derek.  I am an aunty to lots of kids.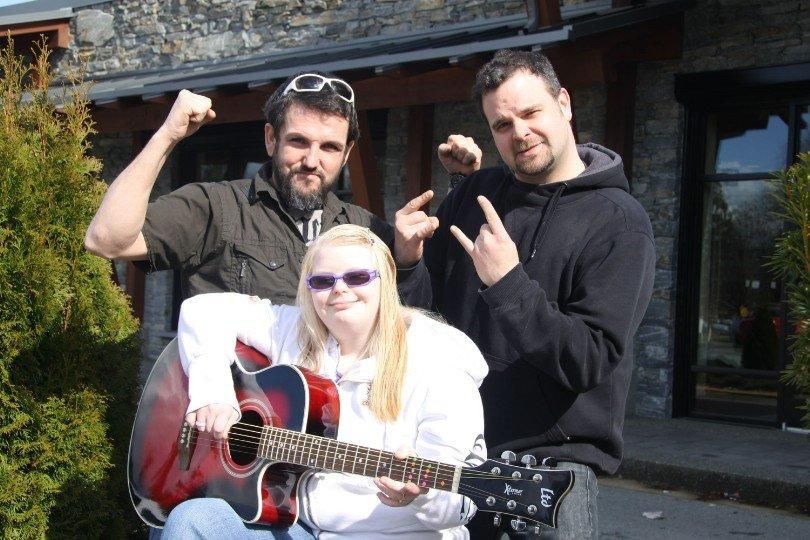 Photograph by Kristi Dobson
I was born with Down syndrome and it makes me special. God picked me and made me be able to do lots of stuff.  He gave me a good family, good friends, a perfect dog and lots of good doctors. He made me a special figure skater, he made me like to read books and make people laugh.
I care very hard about people. I love my mom and dad and family.
I want them to make more Harry Potter movies so I can be in the next one. I want to sing with Justin Bieber, Taylor Swift and my favorite singers.
1/ What made you decide to do these fundraisers?
I want to help sick kids get better and go home from the hospital. They have to get better and go home and go back to school where they can work hard and graduate. I feel happy when I help sick kids get better. I go to the hospital to see my doctors. I have lots of doctors. They make me better so I can go home again.
2/ Who helps you with fundraising?
My friends and family help me to fundraise.  Lots of businesses in BC help me to fundraise for sick kids by making donations and by volunteering their time.
3/ What is your goal?
I want to make $150 thousand dollars for Variety the childrens charity and BC Childrens Hospital. I have raised $108 thousand so far.
4/ How do people donate to your project?
People can help by collecting coins for me to give to the kids. They can help me with my fundraisers. They can donate prizes for my auctions. They can buy my cookbook |
"Angel's Celebrity Charity Cookbook" for $25, by emailing me at magnussen@shaw.ca and all the money goes to help the kids.  They can share my
Angel'Fundraiser facebook page
and tell everyone to help me raise money for sick kids in BC.
I raise money for the Kids Coin Drive For Variety every year. This fall I want to work in a restaurants and be a hostess , help clean tables after people are done eating and give the money to help Variety's kids. I want to work in restaurants in Vancouver and in Port Alberni in September and October.  If you have a restaurant and want me to come work please let me know.  if you have a business and can donate a prize please let me know. If people want to help they can mail me a check made out to Variety the childrens charity of BC or to BC Children's Hospital Foundation and mail it to Angel Magnussen, 6010 Lugrin Road, Port Alberni, BC V9Y 8K5 and I will send it to the charity.
4/ What is your favorite part of this project?
The best part about helping sick kids is seeing them get better. I love to shop for DVD's and games and toys for the hospitals so the kids will be happy.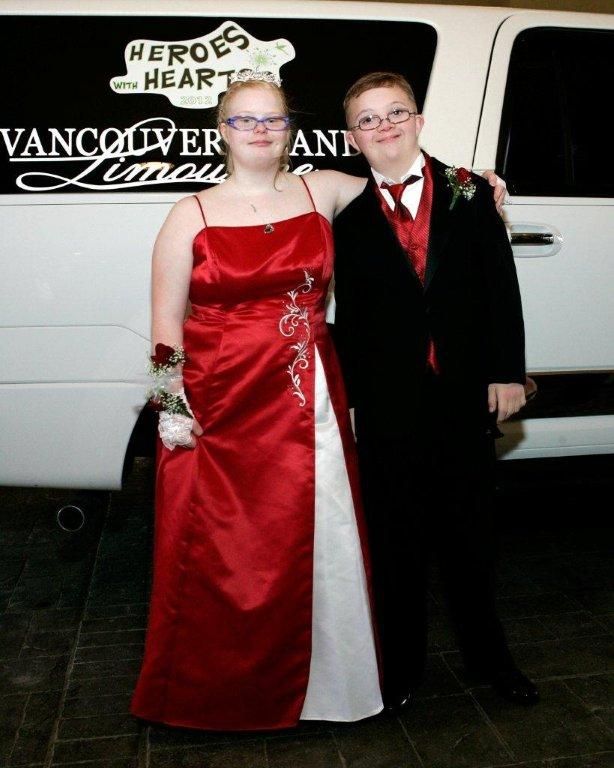 Please consider helping Angel help the children.  If you would like to participate in one of her fundraisers or donate money you can reach her on
facebook
.  She is someone to look up to!  Wouldn't you agree!
Happy weekend everyone!  Make it great!