Dani is on Spring break and so we picked her up after our schooling this morning and headed to the Zoo!  So fun!
We are so lucky to live close to such a gorgeous city.  A city with a shoreline that does not stop!  So our ride to the Zoo is like eye candy!  Bright beautiful sun in the blue sky shining down on water that looks like it is sprinkled with glitter.  OHHHH that makes me happy.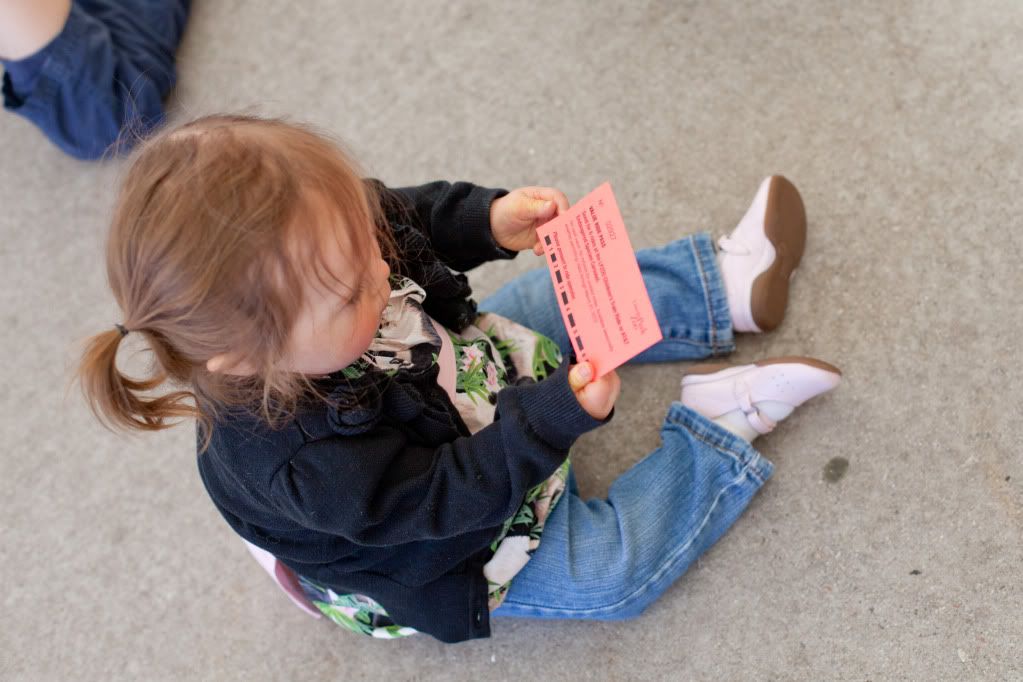 Grace held the ticket for the Merry Go Round like she won the lottery!
Each time we stopped to visit a new animal friend, Ryan wanted to know what the animal was and where they were from.  That boy is smart!  So very smart.  He is learning and remembering and that makes my heart sing.
I need those days, the days where I feel like all our hard work is paying off.  The days where I really feel like he is going to be alright.  I am so proud.  I am proud of our hard work and I am proud of him.  Learning and retaining information is not easy for him.  He does exercises every day to improve his ability to retain information and to act appropriately in a social situation.
We work on sequencing numbers and words.  This helps him with his neurological organization.  It was hard to get here, but my little man is a 6!  You see it is expected that he reach the sequence of his age and he has finally nailed a 6!  It took us almost a year but my boy can rock out a 6 number sequence and I am so very proud of him!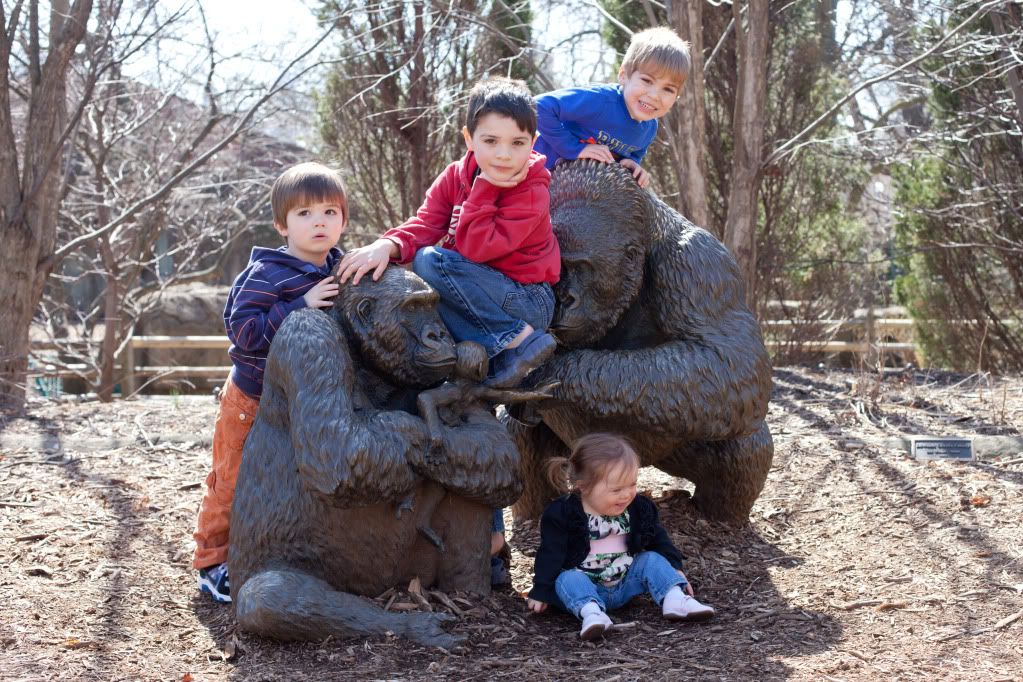 On that note I want to celebrate!  March 21st is National Down Syndrome Day!  I want to celebrate by offering free mini photo sessions to local families before March 21st who happen to have that beautiful extra chromosome in their family!  Please contact me at tkdriscoll2000@yahoo.com if you are interested!  If you are not local I would love to include your family in my special post on that day.  Please send a photo and a short paragraph on what makes your sweet child so special to you!  You can send me your photos to tkdriscoll2000@yahoo.com
I started this blog to connect and to be a part of a bigger network of people who are also a part of this amazing journey.  So please, I look forward to hearing from you near or far!
We had our first dinner outside this season!  It was the best, and what makes dinner outside better….a bonfire!  Oh yeah!  We finished the night out with smores!  Doesn't get much better then that for a tuesday evening.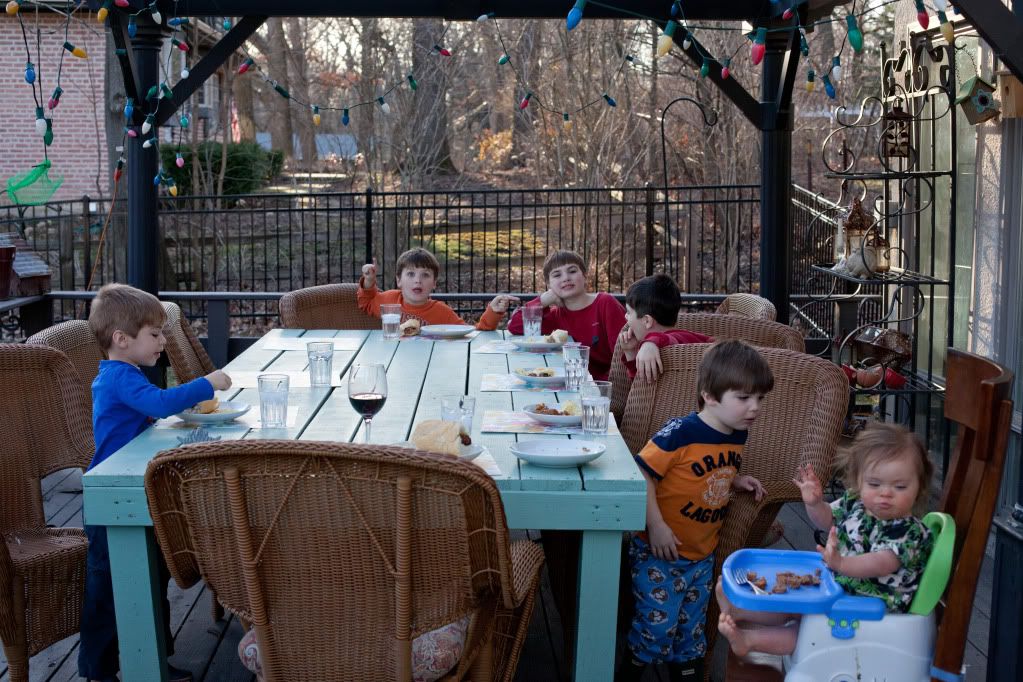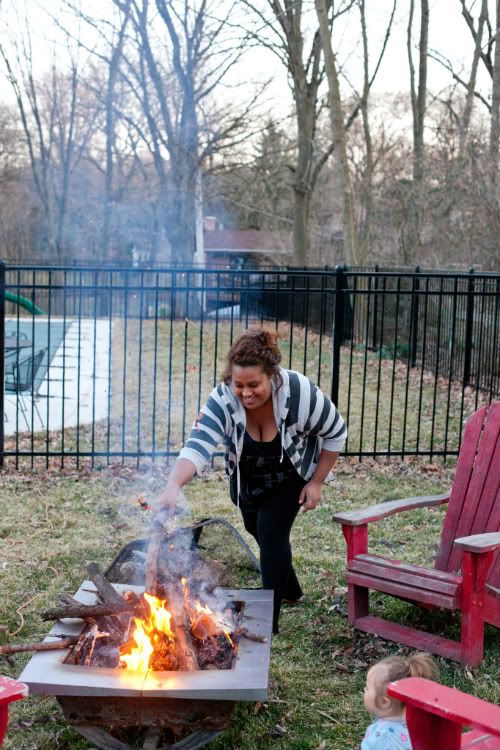 Thanks to Dani for keeping the fire going under the supervision of little sister!
Quick Fabric Egg Tutorial
OK so these little eggs make me so happy.  They are so very easy and look so darn cute in a basket on your table.
Start with cotton non stretch fabric, Scissors, thread, needle, stuffing and check out this tutorial. There is a template you can print out.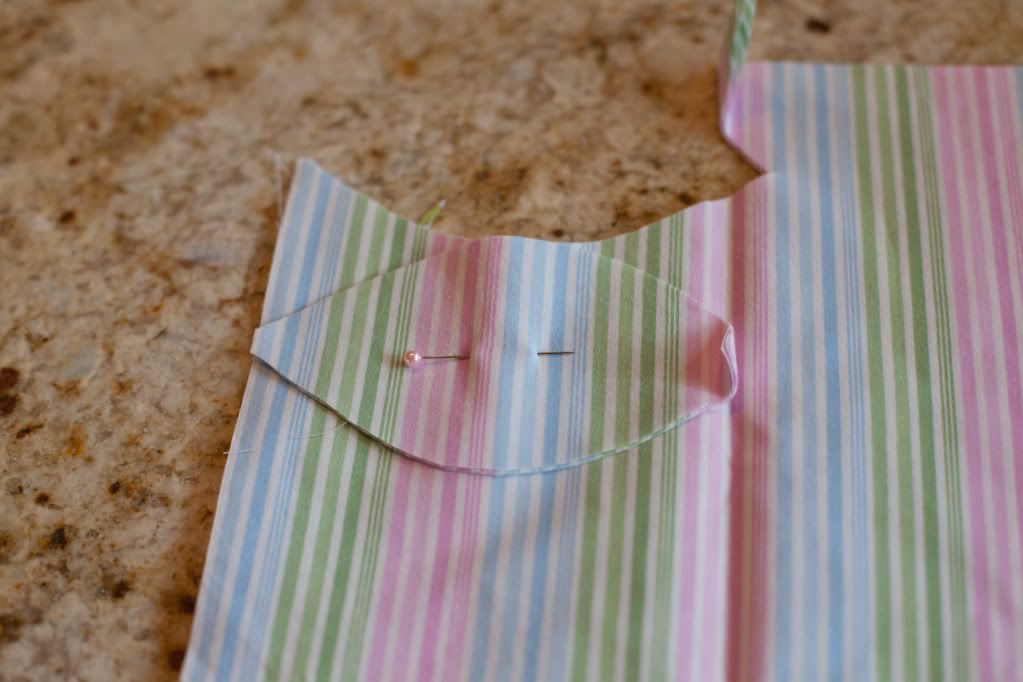 Put template on fabric and pin.  Then cut 4 leaf shapes out.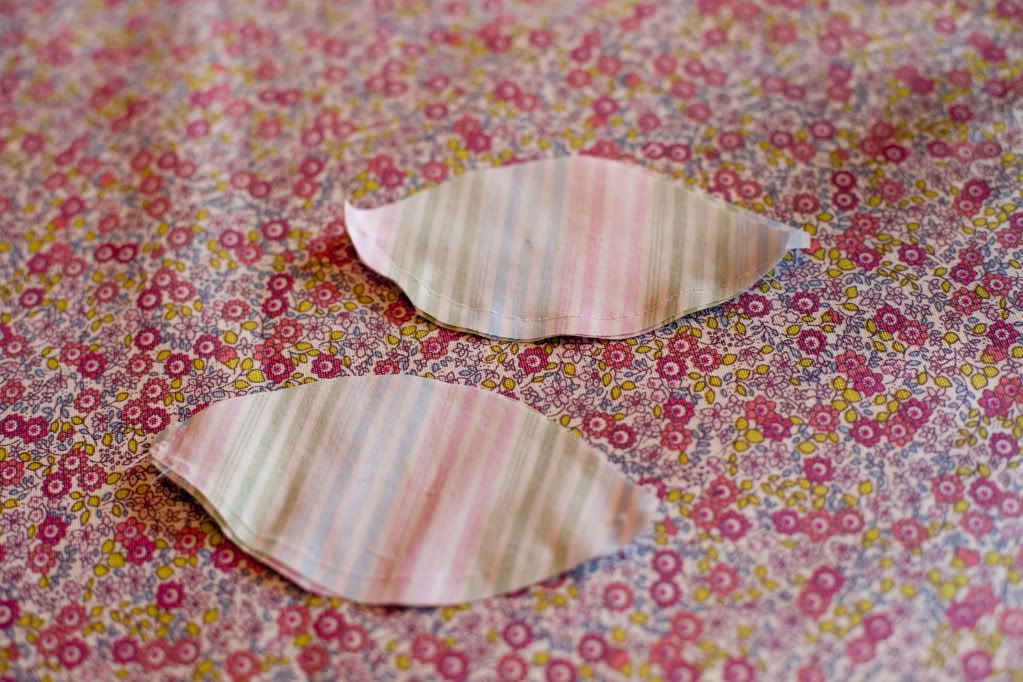 Pin 2 of the shapes together with the pattern facing.  Then do the same for the other pair.  Sew the bottom of both pairs.
Turn one of the pairs right side out and slide it inside the other pair so the the right sides of both pairs are facing each other.  Then sew around both and leave 1 inch open to turn them right side out.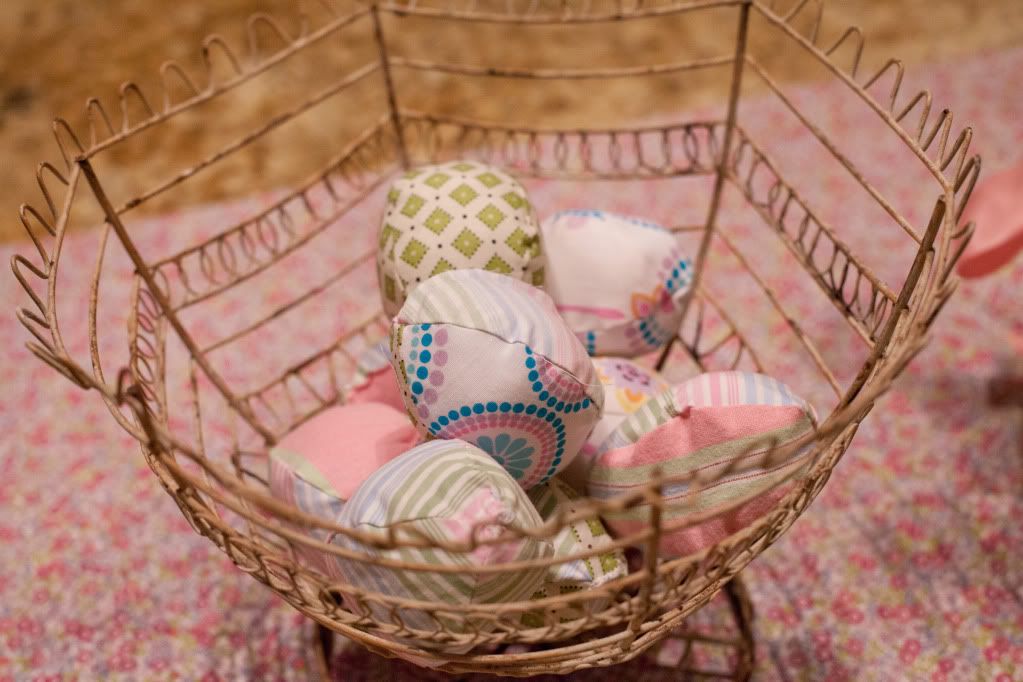 Turn them right side out and then put stuffing in the hole till filled to your liking.  Then hand sew the 1 inch whole.  Viola!  You have an egg!
We are half way to Friday!  Can you believe it!